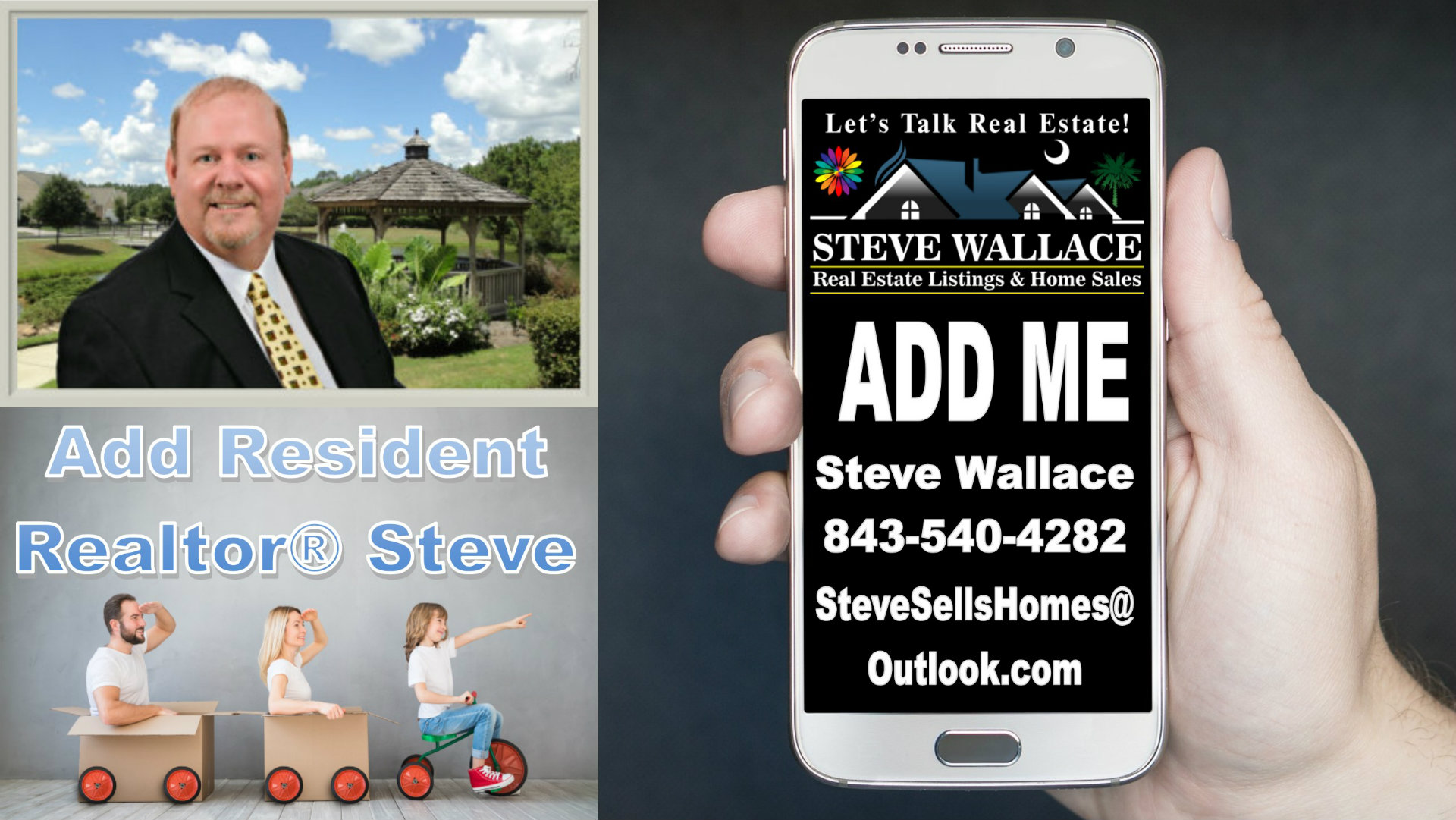 Add South Carolina Realtor Steve Wallace to your smart phone contacts, and you'll have easy access to a wealth of free, Greater Bluffton, South Carolina, area, real estate and homes information, as well as a local real estate expert. Connect with your local resident South Carolina Realtor today. Whether your plans involve buying homes or selling homes, Steve can help. No solicitations please; but, if you are interested in making a relocation, to or from Greater Bluffton areas, and buying or selling a home, connect with resident Realtor Steve Wallace for Realty service.
Bringing over a decade of real estate experience, assisting home buyers, investors and sellers, Steve Wallace is at your service for real estate in top destinations of the South Carolina Lowcountry. He can help you with the purchase or sale of residential real estate in Bluffton, Callawassie Island, Hilton Head Island, Okatie, Sun City Hilton Head and areas beyond in South Carolina. So, add your resident South Carolina Realtor, Steve Wallace, to your smart phone contacts today. Whether you use an android phone, or iphone, add the following information to your phone now.
ADD NAME: Steve Wallace
ADD PHONE: 843-540-4282
ADD E-MAIL: SteveSellsHomes@Outlook.com
ADD WEBSITE: www.SteveWallaceRealEstate.com
You can easily connect with resident South Carolina Realtor Steve Wallace, by a phone call, by text message, by email, by the chat feature at Steve Wallace Real Estate online, or simply by completing a contact form on the website. Let's talk real estate and get your area, real estate and homes for sale, questions answered today. On your journey, to your next home, make your first move a call, to Steve Wallace, Realtor.
Steve Wallace, Award-Winning Realtor® in Bluffton, SC
Founder of SteveWallaceRealEstate.com
Founder of Agentiers.com and HouseValueHome.com
Greater Bluffton, SC Real Estate Buyer's Agent
Seller's Agent Servicing all Greater Bluffton, SC Neighborhoods
Accredited Buyer's Representative (ABR®)
Short Sales and Foreclosure Resource (SFR®)
U.S. Military on the Move Real Estate Professional
Assisting Folks Buying Homes and others Selling Homes
Steve Wallace Real Estate Listings & Home Sales
Weichert Realtors Coastal Properties
Greater Bluffton, South Carolina, USA
SteveSellsHomes@Outlook.com
1-843-540-4282