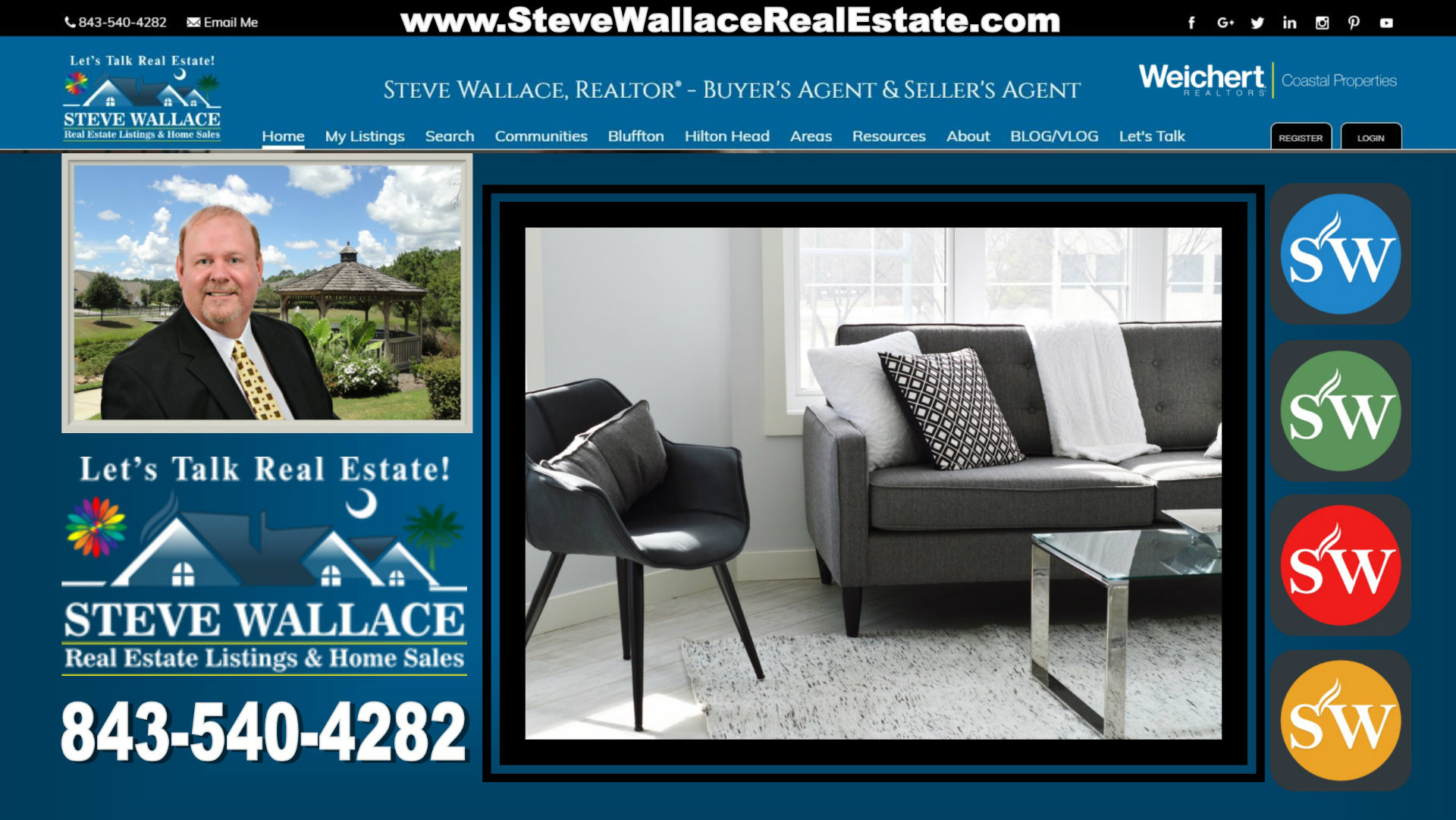 Greetings. Before you search apartments and homes for rent in Bluffton, South Carolina, visit Steve Wallace Real Estate online. Rental rates have been rising for years and now may be the time to buy the Bluffton home or villa you've always dreamed of owning. On our website, you'll find we have a comprehensive database of all the local Bluffton homes and villas listed for sale. Many homes are quite affordable; especially when considering townhouses and condos which we call villas. If you have a down payment and decent credit, explore your options and connect with a local lender to get preapproved for any financing you'll require. Sample local lenders are listed under our community links page at Steve Wallace Real Estate or you can speak with Realtor Steve Wallace for the contact information for a local lender.
Listed below you'll find a variety of Bluffton apartment complexes and some in the surrounding area. Discover a mix of apartment styles and monthly rents. Speak with the apartment managers to learn more.
Avalon Shores 843-815-5900
The Bluestone 843-757-1700
Crowne at Old Carolina 843-706-2169
The Estate at Westbury 843-706-4763
Hallmark White Oak Apartments 843-757-6350
May River Village 843-837-9400
The Lakes at Edgewater 843-837-0073
Newwalk Inc 843-757-9916
Oldfield Mews 843-645-3700
One Hampton Lake Apartments 843-815-3273
Plantation Point 843-815-8002
The Reserve at Woodbridge 843-757-0073
Simmons Cay 843-815-3437
Vista View Apartments 843-706-3560
Abberly Chase 833-292-0330 (Ridgeland)
Courtney Bend at New River 843-208-3420 (Hardeeville)
Find homes for rent in Bluffton at your premier source for local rentals and property management. Contact Coastal Rentals. Call 843-815-RENT. You can also search Zillow homes for rent, trulia homes for rent, rentals.com and other online sites to find houses for rent in Bluffton and the surrounding areas. Additionally, the Bluffton and Hilton Head Island areas have many property management and rental companies you can find online.
Before you search for apartments and rental homes, search the Bluffton real estate listings of homes for sale and villas for sale. Access the "Bluffton" menu and pre-formatted home searches will appear. Begin your search by clicking on the Bluffton condos and villas for sale to find the most affordable homes.
Steve Wallace, Realtor®
Greater Bluffton SC Real Estate Buyer's Agent
Short Sales and Foreclosure Resource (SFR®)
Accredited Buyer's Representative (ABR®)
Assisting Folks Buying Homes and others Selling Homes
Steve Wallace Real Estate Listings & Home Sales
Weichert Realtors Coastal Properties
Greater Bluffton SC, USA
SteveSellsHomes@Outlook.com
1-843-540-4282