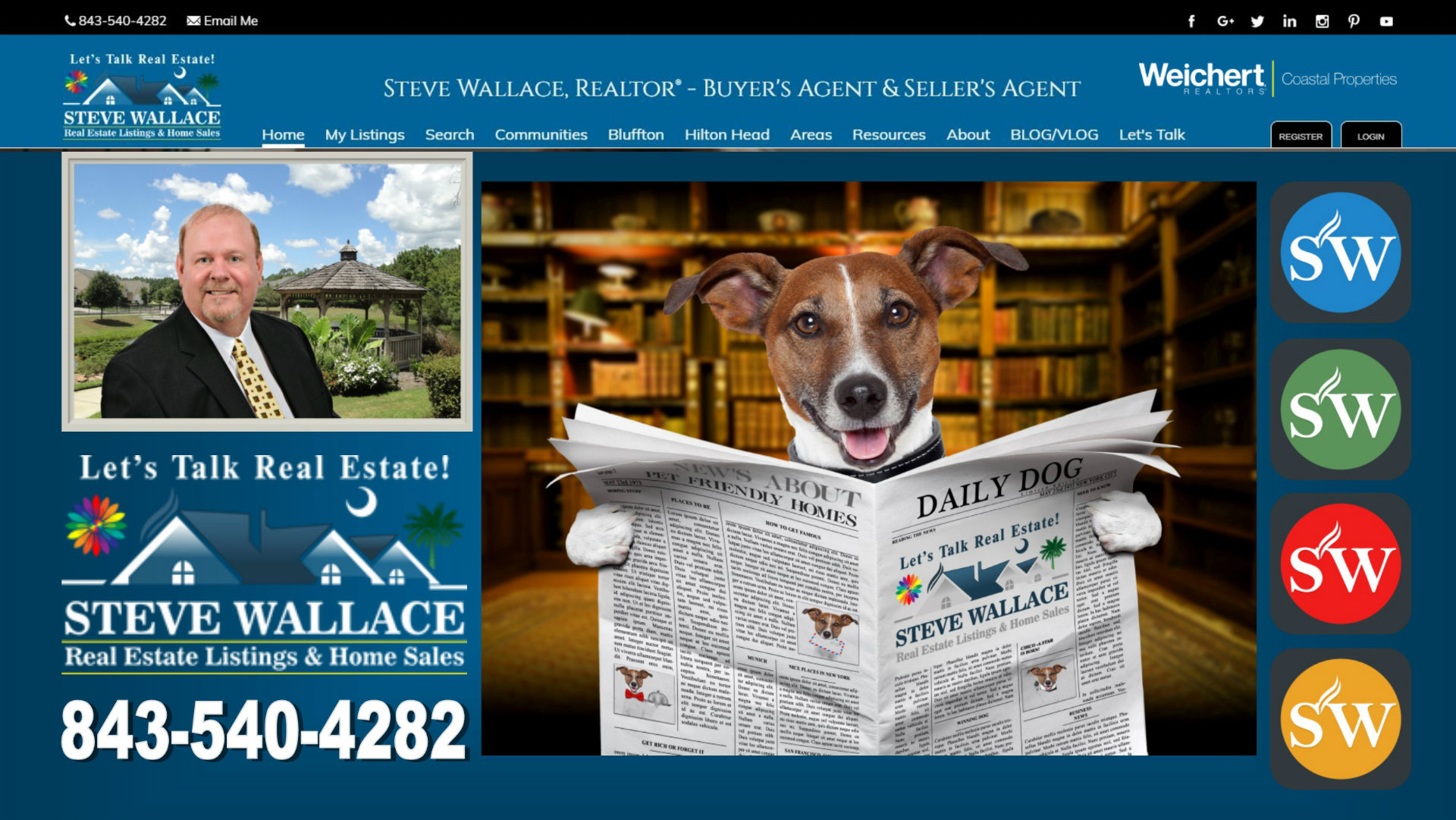 The Bluffton South Carolina dog park opens soon at Oscar Frazier Park. Construction of Bluffton's first public dog park is now complete. The dog park is expected to open within the next few weeks. The final stage of creating and ordering the proper rules-and-regulation signage has been handled and the signage must be installed before the park can legally open. After breaking ground at Oscar Frazier Park in December 2017, Friends of Bluffton Dog Parks now finished the construction phase and transferred full ownership to the town.
The fence is up, benches are in place and water lines are installed. The dog park has been separated into three sections: one for small dogs, one for large dogs and one for quiet or senior dogs. There are water fountains, both for dogs and their thirsty owners.
Steve Wallace Real Estate has been a long-time supporter of pets and Friends of Bluffton Dog Parks. Pet-friendly Realtor, Steve Wallace, has participated in many Bark in the Park events to raise funds for the park. While some larger neighborhoods in Bluffton have dog parks, access is limited to neighborhood residents. The public dog park will be open to all Bluffton residents, visitors, and our furry friends.
Curious about Bluffton real estate and homes for sale near the dog park or in surrounding areas? We have the most comprehensive collection of Bluffton real estate properties and homes for sale. At Steve Wallace Real Estate visitors can click on the Bluffton menu to access a drop-down menu of many preformatted home searches including three for the nearby neighborhoods of Bluffton Park, Hidden Lakes and Stock Farm. Discover homes in other neighborhoods by accessing the advanced home search and speak with Realtor Steve for personal Realty service.
Steve Wallace, Award-Winning Realtor® in Bluffton
Short Sales and Foreclosure Resource (SFR®)
Greater Bluffton SC Real Estate Buyer's Agent
Accredited Buyer's Representative (ABR®)
Assisting Folks Buying Homes and others Selling Homes
Steve Wallace Real Estate Listings & Home Sales
Weichert Realtors Coastal Properties
Greater Bluffton SC, USA
SteveSellsHomes@Outlook.com
1-843-540-4282