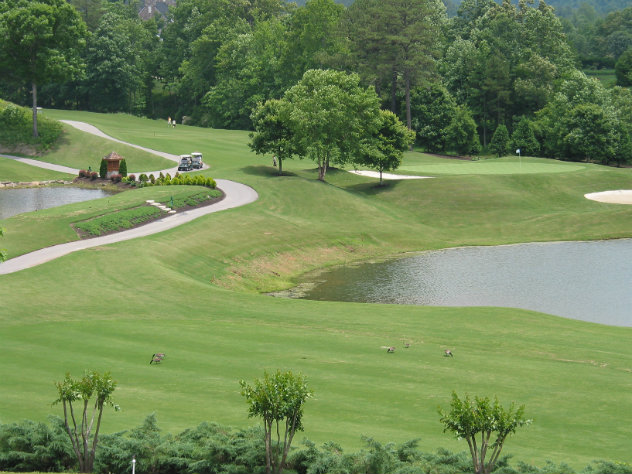 Golfers will find a variety of top golf courses in the Bluffton and Hilton Head South Carolina Lowcountry. It wasn't all that long ago when golfers would pass by the Lowcountry town of Bluffton, headed for the hot, hip and happening Hilton Head Island. Those days are long gone, my friends, especially for golfers in search of affordable and diverse golf courses. Bluffton now offers a wonderful selection of finely designed courses.

BLUFFTON SC GOLF

Belfair: Belfair East ~ 757-0715; Belfair West ~ 757-0715
Berkeley Hall: Berkeley Hall North ~ 815-8444; Berkeley Hall South ~ 815-8444
Colleton River: Plantation Dye Course ~ 837-3010; Nicklaus Course ~ 837-3131
Crescent Pointe: Crescent Pointe Golf Club ~ 706-2600
Eagle's Pointe: Eagle's Pointe Golf Club ~ 686-4457
Moss Creek: Devil's Elbow North ~ 785-6182; Devil's Elbow South ~ 785-6182
Rose Hill Plantation: Rose Hill Country Club ~ 842-3740
Sun City Hilton Head: Hidden Cypress Golf Club ~ 705-4999
Okatie Creek Golf Club ~ 705-4653
Executive Golf Club Fording Island Road (Hwy. 278) ~ 686-6400
Hilton Head National National/Player Course ~ 842-5900
National/Weeds Course ~ 842-5900
Player/Weeds Course ~ 842-5900
Island West Golf Club Fording Island Road (Hwy. 278) ~ 689-6660
Old Carolina Golf Club Buck Island Road ~ 785-6363
Old South Golf Links Fording Island Road (Hwy. 278) ~ 785-5353
Pinecrest Golf Club at 1 Pinecrest Way ~ 843-757-8960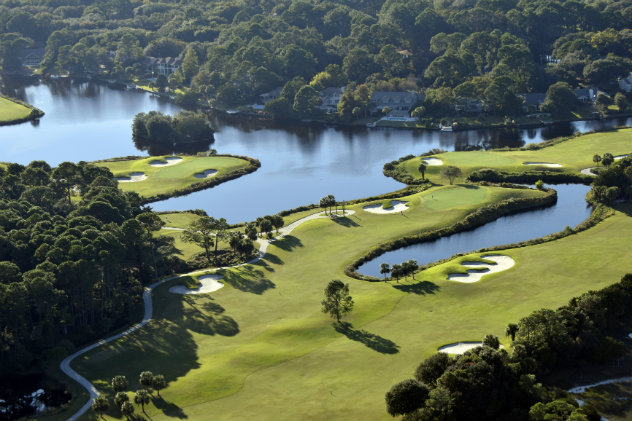 HILTON HEAD SC GOLF

The red-and-white striped lighthouse that backdrops the 18th green at Harbour Town, a familiar site during the annual PGA Tour event, comes to mind when many golfers think of Hilton Head Island SC; but, there is much more golf in and around the Island! Hilton Head offers many must-play courses! Check out the list below: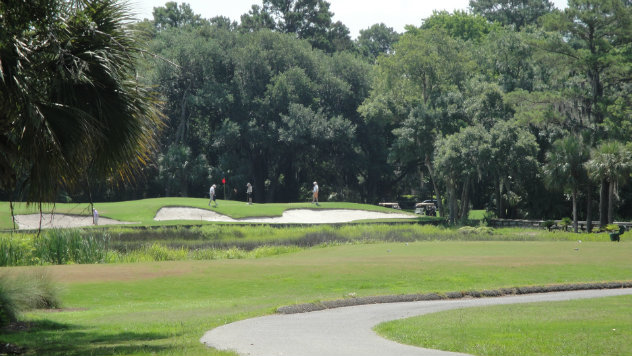 Hilton Head Plantation: Bear Creek 681-2667; Country Club of Hilton Head 681-4653; Dolphin Head 681-5550; Oyster Reef 681-7717

Indigo Run: Golden Bear Golf Club 689-2200; The Golf Club at Indigo Run 689-5666

Long Cove: Long Cove Golf Club 686-1020 Palmetto Dunes: Arthur Hills Course 785-1138; George Fazio Course 785-1138; Robert Trent Jones Course 785-1138

Palmetto Hall Plantation: Arthur Hills Course 689-4100; Robert Cupp Course 689-4100
Port Royal Plantation: Barony Course 681-1750; Planter's Row Course 681-1750; Robber's Row Course 681-1750

The Sea Pines Resort: Harbour Town Golf Links 842-8484; Sea Marsh Course 842-8484; Sea Pines Country Club 671-5081; Ocean Course 842-8484

Shipyard: Shipyard Golf Club 689-4653

Spanish Wells: Spanish Wells Golf Club 681-2819

Wexford Plantation: Wexford Golf Club 686-8812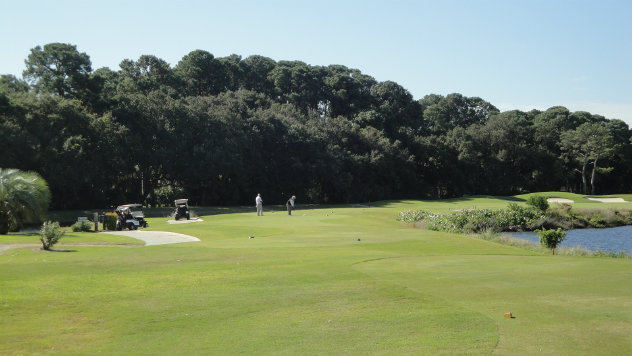 There are also wonderful golf opportunities in Beaufort, Callawassie Island, and Spring Island. Explore our lovely Lowcountry and you'll find many great options in golf, tennis, kayaking, boating and more. Watch a new Titleist Difference Maker video below and when you are ready to explore your real estate options, speak with Steve.
Steve Wallace Real Estate Listings & Home Sales
Bluffton SC Golf and Hilton Head SC Golf Real Estate
Lifestyle Agent, Steve Wallace, Private Golf Communities Pro
Realtor®, ABR®, MOM, CWLS, SFR®.
Weichert, Realtors® Coastal Properties
Direct Cell Phone (Best) 843-540-4282
(Office) 843-815-9191
(Fax) 843-815-9192
Email: stevesellshomes@outlook.com