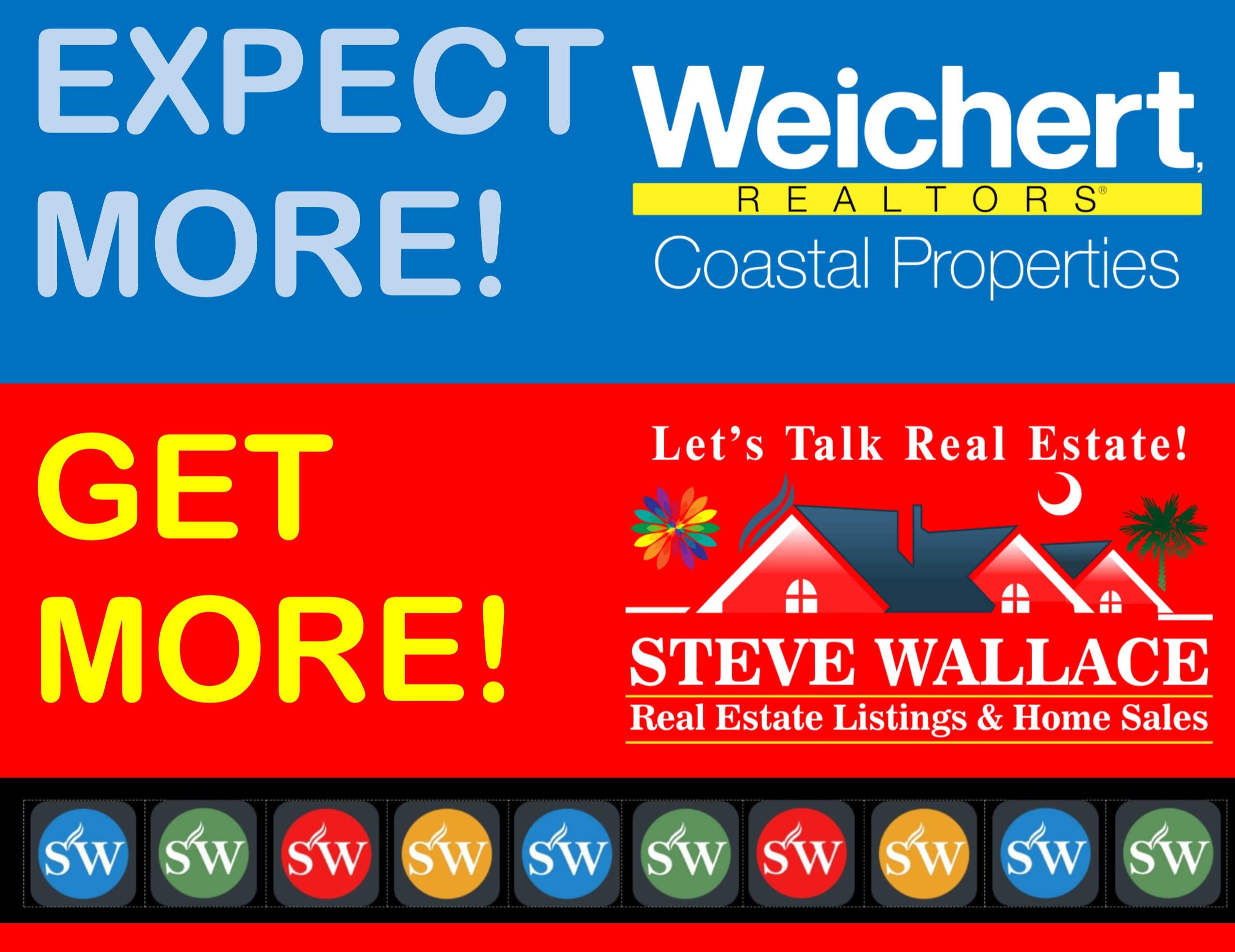 Finding the right home to meet your housing parameters is just one phase in trying to buy a house in South Carolina. If you're like most homebuyers, you need a mortgage to finance your South Carolina home purchase. A mortgage lender and a local licensed real estate agent, who is also a REALTOR® with the Accredited Buyer's Representative (ABR®) designation, are two of the most important professionals you'll need in the process.
Buying a home can be a stressful and daunting task. Organizing documents and completing paperwork for home financing, getting pre-qualified and then pre-approved for a mortgage, searching homes on various sites which may present real estate listing information differently, finding a qualified licensed real estate agent, visiting open houses, learning about new areas, neighborhoods, schools, property owner's association fees and other costs… finding real estate service providers for lending, legal, home inspection, and home insurance, can take time and energy.
At Steve Wallace Real Estate, with Weichert Realtors® Coastal Properties, we bring over a decade of experience assisting relocating home buyers and we look forward to assisting you too! We have systems and procedures in place to help make your home buying experience an enjoyable adventure versus a daunting task. Call on us when you're ready to buy a home in top destinations of the South Carolina Lowcountry.
We assist relocating home buyers in all neighborhoods and plantations in Bluffton, Hilton Head Island, Okatie, Sun City Hilton Head and areas beyond. We look forward to having you as a client and being your guide, negotiator, advisor and advocate during the home buying process. Read more below to learn more about buying a home in South Carolina.
Get Pre-Qualified and then Pre-Approved for Financing
A local licensed South Carolina lender can help you prepare to get a mortgage. After a basic chat about your assets, liabilities and credit score, most can offer an approximation of what they expect you can afford to buy in your next home. This can be followed up with a pre-qualification letter; but, a pre-qualification letter is merely a financial snapshot that gives you an idea of the mortgage you might qualify for in the days ahead. If you seriously plan to buy a home, you'll want to be sure to get a pre-approval letter from a local lender.
A pre-approval letter is the real deal in real estate financing for a home purchase. The letter is a document you can attach to your offer to purchase a South Carolina home. You can also first use a pre-qualification letter if needed. The pre-approval letter is a statement from a lender that you qualify for a specific mortgage amount based on an underwriter's review of all your financial information: credit report, pay stubs, bank statement, salary, assets, and obligations. For the self-employed, be prepared to provide additional information such as your tax returns for the previous two years. The pre-approval letter, or denial, is provided after you have gone through the prequalification process and submitted an application for financing. The pre-approval letter gets you as close to a cash buyer as you can be and gives you a huge advantage in a competitive South Carolina real estate market. Plus, sellers want to know you are pre-approved for any financing you'll require to purchase a local home.
Contact The Best for Real Estate Representation
A local licensed real estate agent, who is also a REALTOR® and Accredited Buyer's Representative (ABR®), can help you explore your options in area neighborhoods, plantations and homes for sale. They can help you locate a top property and get you from contract to the closing table. A REALTOR® must subscribe to the REALTOR® Code of Ethics, which includes 17 articles. The Code of Ethics, adopted in 1913, is strictly enforced by local real estate boards. A REALTOR® pledges to put your interests, as a client, above his/her own.
Buying a South Carolina home is no small matter. For many, a home purchase transaction is the largest financial transaction they will make in their lifetime. There are many good reasons to work with a qualified, local and experienced South Carolina real estate professional—especially a trained professional who has earned the Accredited Buyer's Representative (ABR®) designation, representing best-in-class buyer services. At Steve Wallace Real Estate, you'll be served, not sold. Your interests become our interests. And you'll be working with someone who has gone the extra mile by completing specialized training in South Carolina focused on delivering the best in buyer-representation services. The ABR® designation is the benchmark of excellence in home buyer representation. Plus, a resident South Carolina REALTOR® who has an ABR® designation also has an established track record, with proven experience in representing the concerns of home buyers. So, when you're serious about buying a home in Greater Bluffton areas, contact a licensed real estate agent, REALTOR® and ABR®. Contact Steve Wallace.
Enjoy a Free South Carolina Home Buying Consultation with Steve Wallace and Gain a Wealth of Free Information
REALTOR® Steve Wallace is your local South Carolina real estate advisor and he loves helping relocating home buyers. Whether you're a first-time home buyer or have plenty of experience buying and selling homes, there may be differences in buying a home in South Carolina vs. what you may be familiar with in your current area.
Steve provides a very well-prepared summary of things to know when buying a local home. He'll cover the need and legal requirement for a real estate attorney to handle and be present at your real estate closing, transfer fees, assessed value, the importance of a home inspection, the contract of sale, homeowner's insurance, and property owner's association fees. Steve presents this information in a friendly and professional manner using layman's terms making the information easy to understand and learn.
Become a Client of a Real Estate Brokerage
The "Customer" relationship is the most basic form of agency that exists in the real estate industry per South Carolina law. The South Carolina Disclosure of Real Estate Brokerage Relationships clearly states that "unless or until you enter into a written agreement with the brokerage firm, for agency representation, you are considered a 'Customer' of the brokerage firm, and the brokerage firm will not act as your agent." Did did you pay attention to the preceeding sentence? "…the brokerage firm will not act as your agent!" Furthermore, "as a Customer, you should not expect the brokerage firm or its licensees to promote your best interest, or to keep your bargaining information confidential." So, reap the many benefits of client-level services by putting your name to a client agreement and be represented in your home search and the purchase process. Don't fall in love at an open house and expect the listing agent to act in your best interests. Get represented in your home search with an agent working on your behalf. As you navigate the home buying process, having an experienced agent by your side, can help make the purchase process an enjoyable adventure verses a daunting task. As a client, your local REALTOR® can be your guide, negotiator, advisor and advocate during the home buying process.
Learn Local POA Fees and Search Homes for Sale
You're a savvy home buyer. You've received a pre-approval letter from a local lender, or a proof of funds letter if you're paying cash, and you are now working with a licensed real estate agent and REALTOR® who has earned the Accredited Buyer's Representative (ABR®) designation. You've also become a client of a local real estate agency so you can reap the benefits of client-level services. You've started your home search online and have been visiting sites like Zillow, Realtor.com, Homes.com, others and Steve Wallace Real Estate online daily to search homes for sale. Good for you!
You've been online searching homes for sale daily so you will not miss the newest real estate listings which come to market. Savvy home buyers know the best buys in real estate can sell quickly. Lo and behold, you've found a great home today, value-priced, with all the top features you've been looking for in your next home. Great! But, wait! Have you checked the community fees? Do they meet with your budget?
While the home of your dreams may meet your housing parameters and the list price your budget, ask yourself if the POA fees are inline with your budget? Most communities in our area have some type of annual fee. Don't be unhappily shocked to learn a community fee is $19,100 annually when you were guessing it would only be a few thousand dollars, or only a few hundred dollars, annually. Review the approximate local POA fees online at Steve Wallace Real Estate before falling in love with a local home. We're sure you'll find a home to meet your needs, at a price to fit your budget in a community with POA fees you can afford to pay quarterly or annually.
Request "Auto Emails of Property Listings" in Your Price Range
Searching homes daily can be a tedious and time-consuming task; but, a daily search helps make sure you don't miss the newest listings. Good homes for sale can sell fast. Save time and energy in your home search with our free listings service, "Auto Emails of Property Listings." Our free service sends home listings direct to your email and it updates daily with all the newest listings. All you need do is check your email daily to see if you have a received a home listing update. This service is the best way to stay abreast of the real estate market and never miss a new home listing in your price range. Speak with Steve and request your free "Auto Emails of Property Listings." You'll be glad you did!
Preview Neighborhoods and Homes by Drive-By Previews
Searching for homes in non-gated neighborhoods? If so, do yourself and your REALTOR® a favor which can save us time. If you've found top homes of interest online, take a drive for a "drive-by preview" of neighborhoods and your top homes of interest. During a drive-by, you may determine a neighborhood or a particular home is not for you. This will save us time and allow us to focus on truly top neighborhood and home selections.
Contact Our Concierge Service Providers for Real Estate
We're full service and can provide our home buying clients with the contact information for local professionals providing lending, legal, home inspection, and home insurance services. Call them up, before you have an executed contract of sale, to get any questions you may have answered.
Make An Offer to Purchase
As we've toured homes and neighborhoods, clients begin to learn and understand the local real estate market. When a top home is located, toured and you're ready to make an offer, clients may wish to request other information to make a better-informed buying decisions. The South Carolina Residential Property Disclosure is a first item to review. This is a document seller's complete noting any issues in their home and remedies made. Clients may also wish to request market data for comparison such as all the active listings, under contract listings and recent sold homes. We can also provide a comparative market analysis (CMA) to help determine current value based on recent closed sales of comparable properties. We'll also discuss any contingencies you may wish to add to your offer for financing, home inspection or other items.
Offer Acceptance Means Onward to Closing
If your offer is accepted, or more negotiation has resulted in an accepted written offer, it's onward to closing and meeting any contingencies in your offer for financing, appraisal, home inspection or other contingencies. Once contingencies are met, it's onward to your real estate closing at your local attorney's office.
Prior to Real Estate Closing Contact Utilities and POA
It's a good idea to contact the utilities for water, sewer, phone, internet, cable or satellite tv to schedule service in advance of closing. Put them in your name on day of closing. You'll also want to contact the POA to confirm all the community fees and learn how a new resident gains access after closing, to a gated community.
Get the Keys to Your New Home
You've signed and executed all the real estate documents at closing. Congratulations! You're a new home owner. Don't expect property keys to be released as soon as you finish signing. Sometimes it can take a few hours before buyer's attorney and seller's attorney exchange documents and release property keys. Once the keys are received, you may want to consider hiring a local locksmith to rekey the locks for security.
We hope you enjoyed our "Buy a Home" blog post. We look forward to earning your business this year and remaining your trusted source for real estate in the years ahead. After closing we appreciate clients posting online reviews and receiving testimonial letters. You can read some of the many testimonials we have received which are posted at Steve Wallace Real Estate online. Thank you for your consideration and speak with Steve when you are ready to buy a home! Please feel free to share this blog post with anyone interested in buying a home in South Carolina.
Steve Wallace, Realtor® Based in Bluffton, SC
Accredited Buyer's Representative (ABR®)
Short Sales and Foreclosure Resource (SFR®)
Real Estate Listing Agent and Seller's Agent
New Homes Specialist for Custom and Production Built Homes
U.S. Military on the Move Real Estate Professional
Assisting Folks Buying Homes and others Selling Homes
Steve Wallace Real Estate Listings & Home Sales
Weichert Realtors® Coastal Properties
Greater Bluffton, South Carolina, USA
SteveSellsHomes@Outlook.com
1-843-540-4282