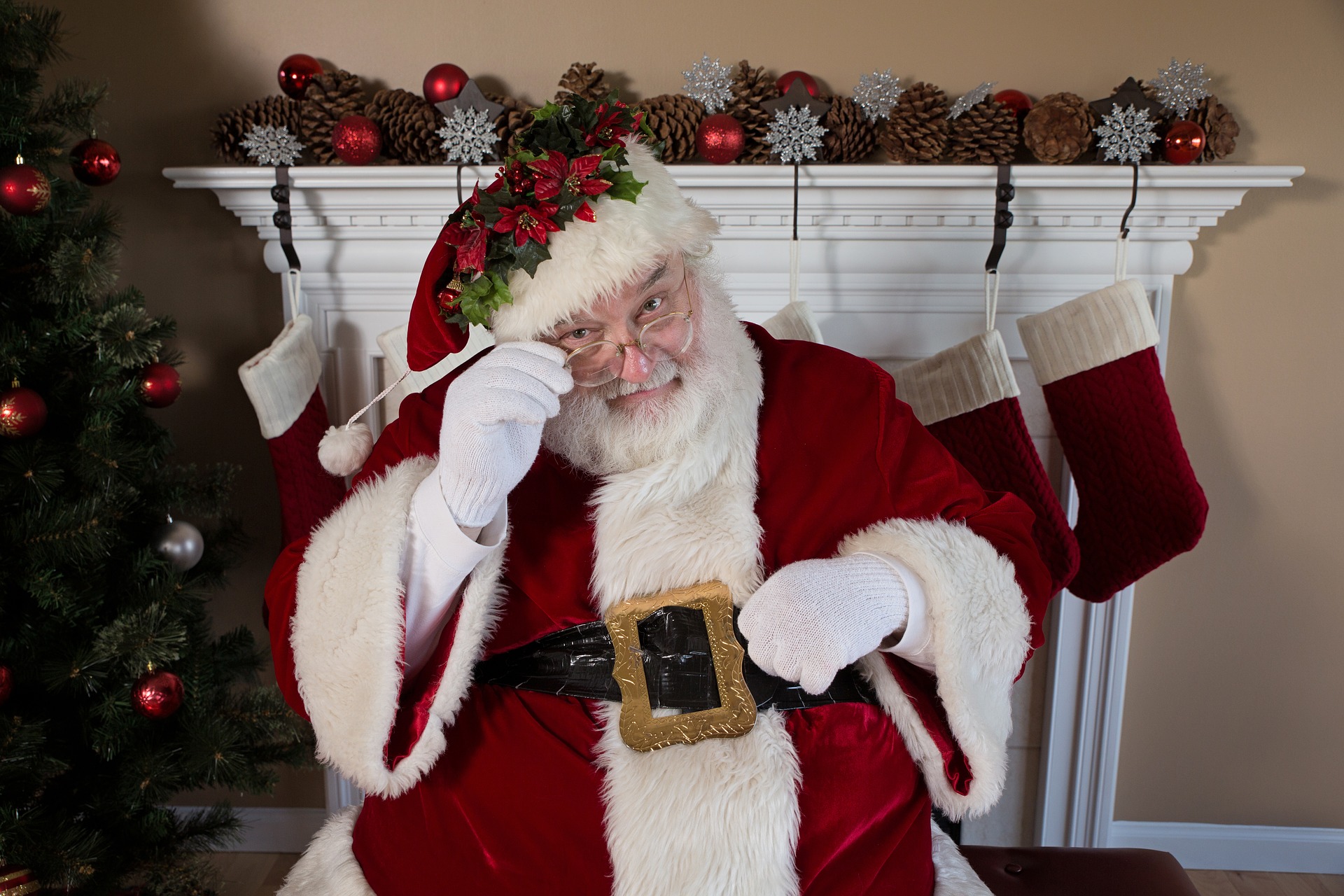 Santa Claus has been coming to town… the town of Bluffton! It's becoming a holiday tradition, in advance of Christmas, for Santa to tour local neighborhoods and greet the good boys and girls in Bluffton… Local firefighters continue the tradition and will be driving through local Bluffton neighborhoods on a fire truck, with Santa on top, so Santa can wave a Season's Greetings. The trips will be every Monday through Thursday sometime from 6 to 8:30 p.m. and they already began on December third. See the schedule below to learn more.
WEEK 1
WEEK 2
WEEK 3
Monday 12/3/18
Monday 12/10/18
Monday 12/17/18

Alljoy
Brighton Oaks
Lake Linden
Bluestone
Bridge Point
Sawmill Forest

Rivers End
Oldfield Mews
University Park

Pine Ridge
The Farm
Fern Lakes
Pine Forest

Tuesday 12/4/18
Tuesday 12/11/18
Tuesday 12/18/18

Old South Apartments
South Pointe Trace
Lakes of Edgewater
Heritage Lakes

May River Preserve
Mill Creek
Lawton Station
Palmetto Point
Wellstone
Hidden Lakes
Bluffton Park
Wednesday 12/5/18
Wednesday 12/12/18
Wednesday 12/19/8
Island West
Parkside
Baynard Park
Eagle's Point

Woodbridge
Townes at Buckwalter
Sandy Point
Edgewater
Arborwood
The Willows

Crowne at Old Carolina
Meadowbrook
Old Carolina
Windtree
Westbury Park
Thursday 12/6/18
Thursday 12/13/18
Thursday 12/20/18
Midpoint
Southern Oaks
Alston Park
Heritage at New Riverside
Rose Hill (South Side)
Shell Hall
Old Town Village
Pine Forest
Victoria Bluff
Santa only has time to visit the main roads in the Bluffton neighborhoods above. So, please make your way to those streets if you wish to see him and wave back a Season's Greetings. There will be no rain make ups this year and Santa aplologizes for that; but, time is limited during this season.
If you're thinking of buying or selling a Bluffton neighborhood home, during home during or after the holidays, please know that Steve Wallace Real Estate is at your service. We assist relocating home buyers and home sellers throughout the year and during the holiday season. We provide top realty services to folks relocating to and from Greater Bluffton, South Carolina Lowcountry, areas including Bluffton, Hilton Head Island, Okatie, Sun City Hilton Head and areas beyond. Speak with Bluffton resident Realtor, Steve Wallace, to learn more today and follow the links below to search homes for sale.
Search Homes for Sale in Bluffton Off Plantation Neighborhoods
Search Bluffton Condominiums and Villas
Search Homes for Sale in Hilton Head Neighborhoods
Search Hilton Head Condominiums and Villas
On your journey, to your next home, make your first move a call, to Steve Wallace, Realtor.
ENJOY OUR HOLIDAY VIDEO BELOW AND KNOW THAT STEVE WALLACE REAL ESTATE CAN HELP YOU FIND GREAT SOUTH CAROLINA PERMANENT RESIDENCES AND VACATION HOMES FOR SALE.
TO BUY OR SELL GREATER BLUFFTON, SOUTH CAROLINA HOMES:
Steve Wallace, REALTOR®
Steve Wallace Real Estate Listings & Home Sales
Weichert, Realtors® Coastal Properties
Email: SteveSellsHomes@Outlook.com
Phone: 843-540-4282