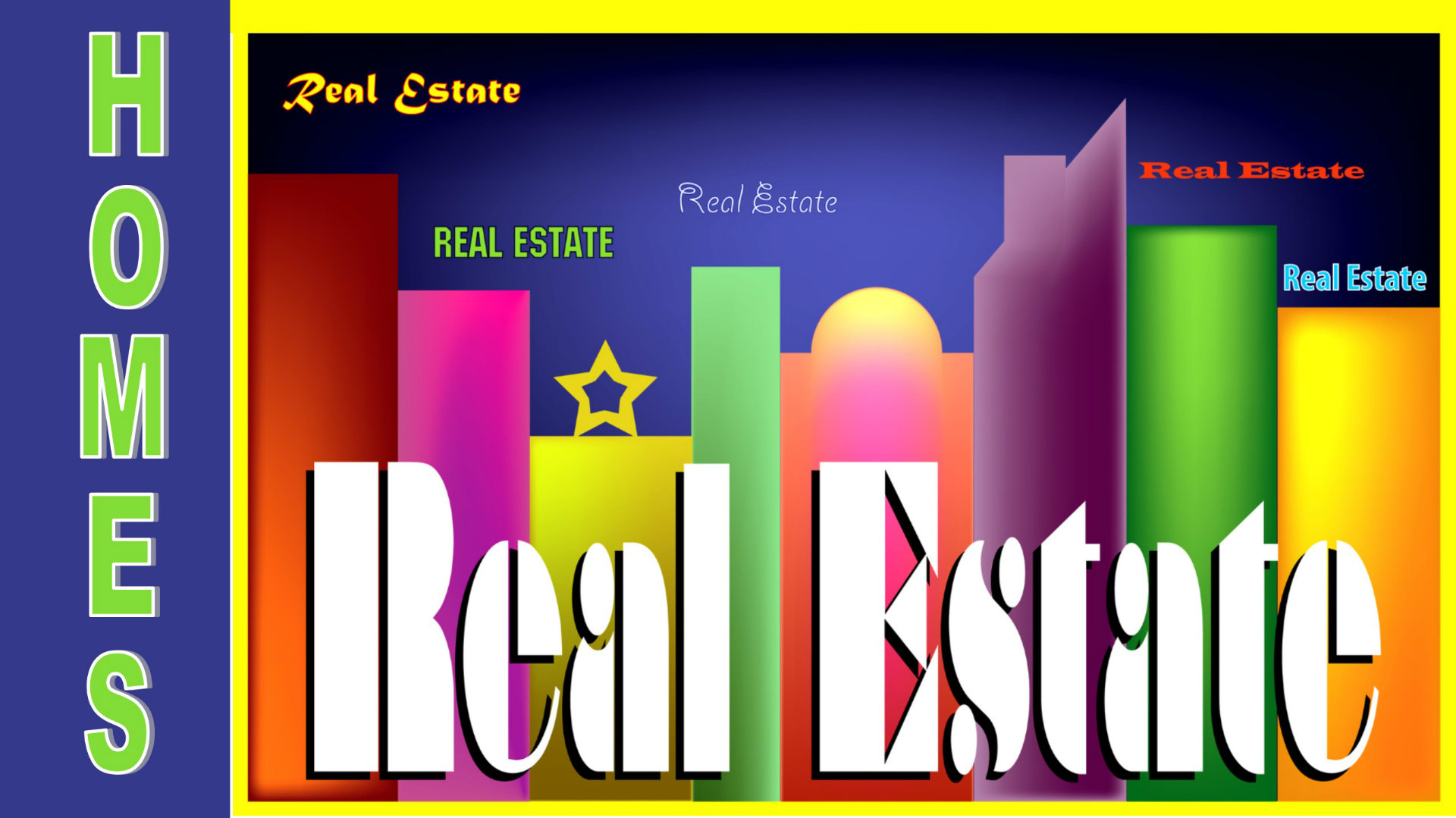 Find homes for sale in Bluffton, South Carolina with Bluffton homes updated with the latest info, photos, and more. Contact a Bluffton SC REALTOR today. Speak with your resident Realtor, Steve Wallace, home buyer's agent and listing agent, for the best in realty service.
Searching for a new construction home in Bluffton? New homes can offer open floor plans, the latest design trends, the most efficient mechanical systems and the most up to date structural and safety features. From listings of luxury houses for sale in Bluffton to the most affordable single-family homes and townhouses, we have all the local multiple listing service properties listed at Steve Wallace Real Estate online. You'll also find great values in vacation homes for sale and condominiums which we call villas.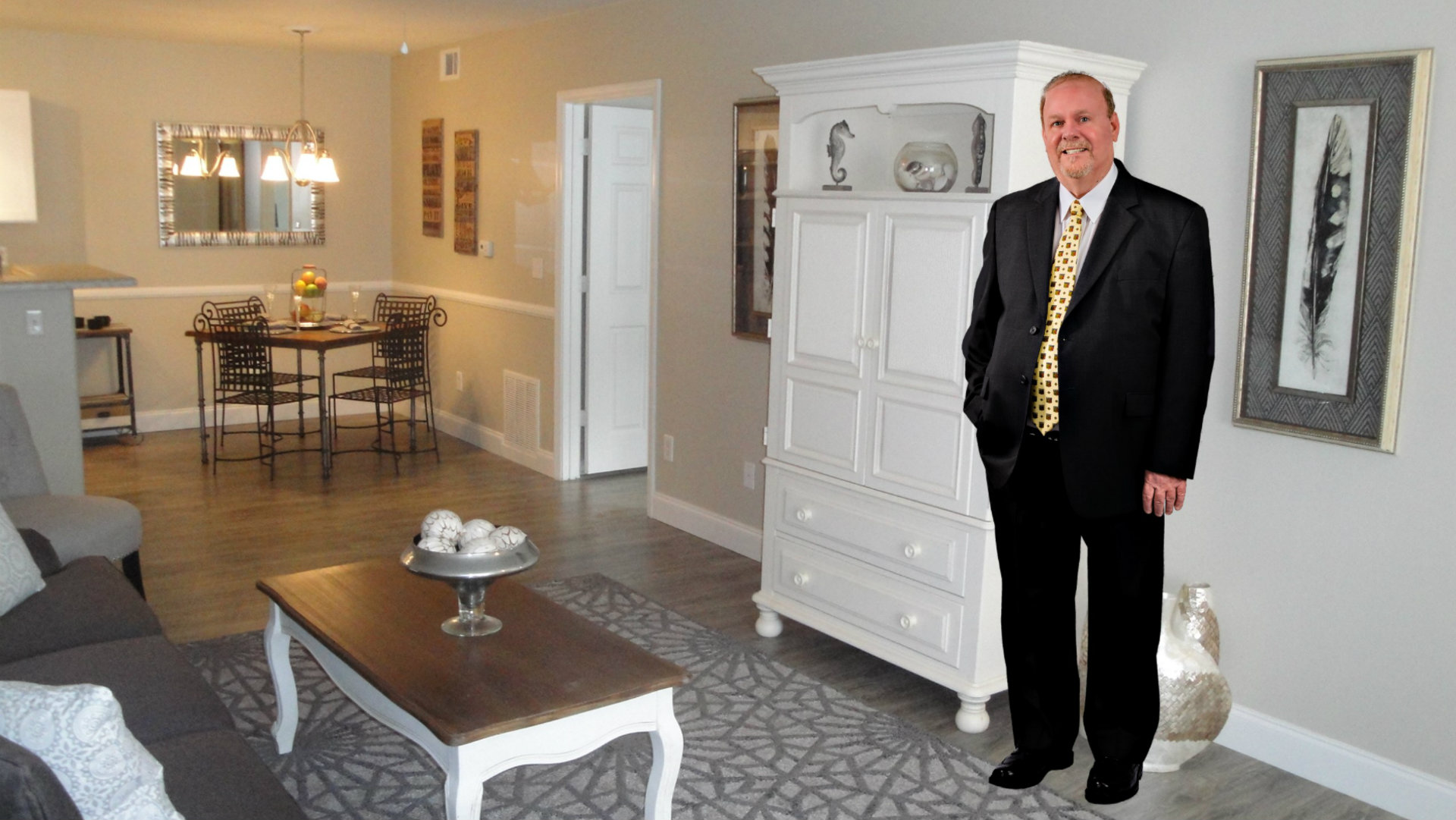 Maybe you're searching for a value in resale properties and homes only a few years old. Browse photos, see new properties, get open house info and more online at Steve Wallace Real Estate. When you're ready to make a Bluffton home purchase, or if you're a homeowner thinking of selling, speak with Steve. Your resident Bluffton Realtor, Steve Wallace, provides a down to earth, friendly and professional approach to real estate. He looks forward to hearing from you today. Get started today by registering at Steve Wallace Real Estate online.
Search the Bluffton SC real estate market. Find Listings of homes, villas, condos, land, townhomes and townhouses for sale on our site. Find the latest listings of homes for sale in Bluffton South Carolina in our private golf course communities. Find equestrian properties. Find new construction homes in Bluffton and resale homes for sale. Find lake homes for sale in award winning Hampton Lake. If you're an active adult, consider all the wonderful homes for sale in our active adult communities of Sun City Hilton Head and The Haven at New Riverside.
When you're ready for the next chapter in your life and want to move the real estate process forward, speak with Steve to get the ball rolling. He provides a wealth of free information to folks buying homes and others selling homes. Whether you're a first time home buyer in search of affordable starter homes for sale in Bluffton, a luxury home buyer ready to move to Bluffton, getting ready for retirement and searching for the last home you'll own, or a resident homeowner thinking of selling, connect with Steve Wallace today. Get the best in Bluffton real estate service and personalized realty assistance with the sale or purchase of a home in Bluffton.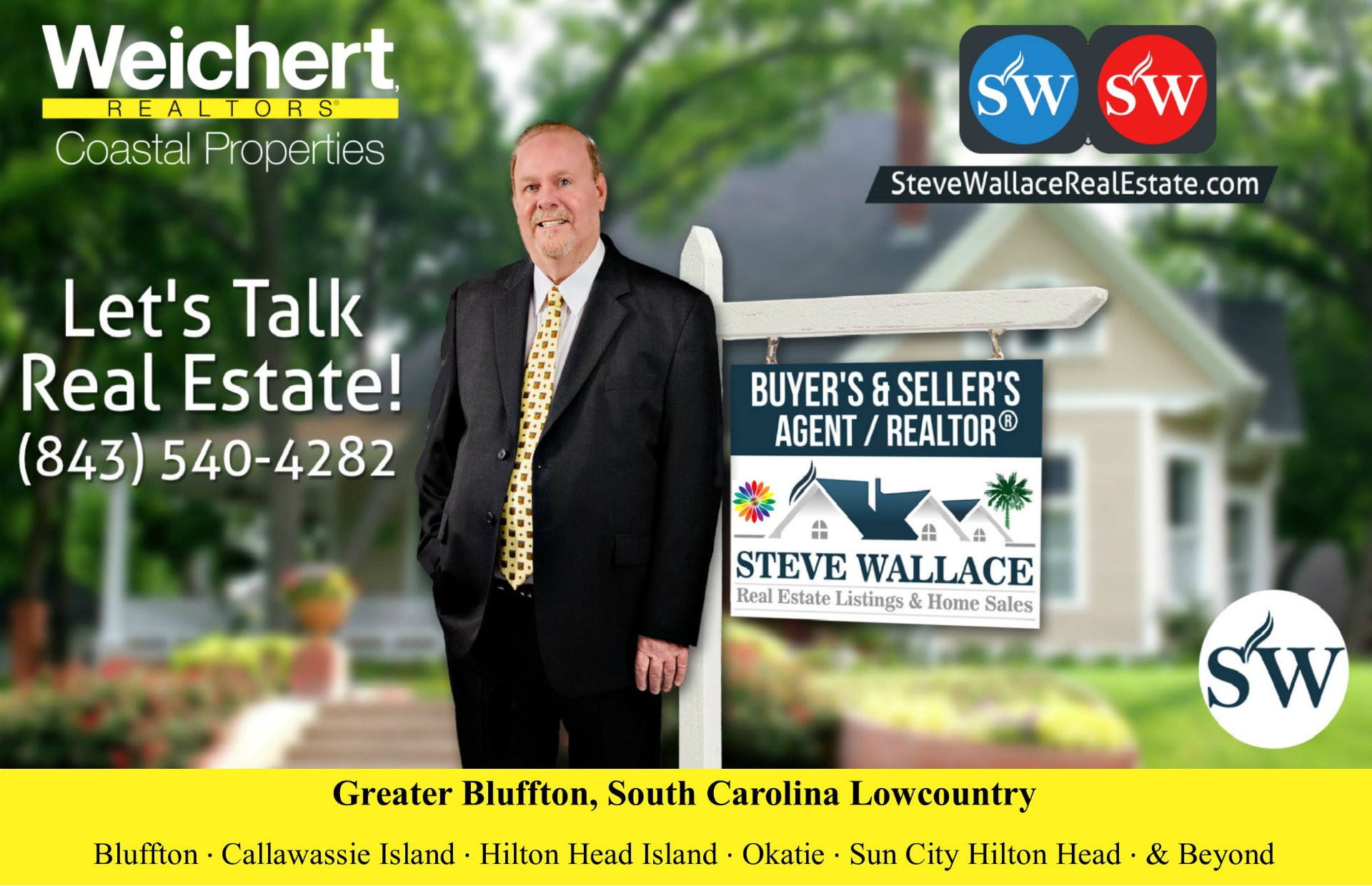 On your journey to your next home, whether you have plans to buy a home or sell a home, register online at Steve Wallace Real Estate and connect with Realtor Steve Wallace. Steve assists home buyers with the purchase of homes for sale in Bluffton, South Carolina and he also assists homeowners with the listing and sale of their properties. Act today.
As your Bluffton SC listing agent Steve Wallace, and his Weichert Associates, are well versed on the local Bluffton area real estate market. You can expect personalized service that includes a detailed consultation on how to best position your Bluffton home to be competitive in today's market with an in-depth comparative market analysis, pricing strategy and advice on staging. Steve utilizes the latest and most up-to-date marketing methods to get your home in front of as many Bluffton home buyers as possible. Steve also utilizes the best of traditional marketing plans. The unique and creative mix of traditional and new technological marketing methods gives your Bluffton real estate listing maximum exposure to a world-wide pool of home buyers.
As your local Bluffton Accredited Buyer's Representative® (ABR®), Steve Wallace has received special training to guide and educate you through the entire home buying process. The ABR® designation is the benchmark of excellence in buyer representation. From start to finish, Steve will listen to your needs and desires in what you would like in your next Bluffton area home. Steve makes it his duty to find you not only a home to meet your needs, but the perfect combination of amenities, location and design to best fit who you are and exactly how you aspire to live in Bluffton, South Carolina.
So, find the comprehensive collection homes for Sale in Bluffton, South Carolina online at Steve Wallace Real Estate. Connect with Steve to buy or sell a Bluffton home. Your Bluffton real estate dreams, Steve's mission. Don't delay, act now!
Steve Wallace, Realtor® Based in Bluffton, SC
Accredited Buyer's Representative (ABR®)
Short Sales and Foreclosure Resource (SFR®)
Real Estate Listing Agent and Seller's Agent
U.S. Military on the Move Real Estate Professional
Assisting Folks Buying Homes and others Selling Homes
Steve Wallace Real Estate Listings & Home Sales
Weichert Realtors Coastal Properties
Greater Bluffton, South Carolina, USA
SteveSellsHomes@Outlook.com
1-843-540-4282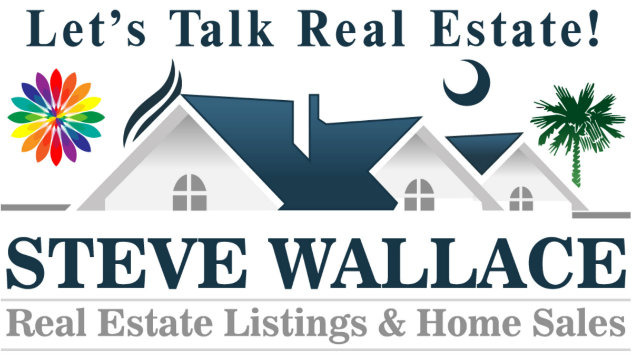 Forget the American Top 40 and Enjoy the #1 Bluffton Jingle:
Visit https://www.stevewallacerealestate.com/home-page and scroll down the bottom of the page to play Steve's popular jingle and South Carolina Greater Bluffton home sweet home music.