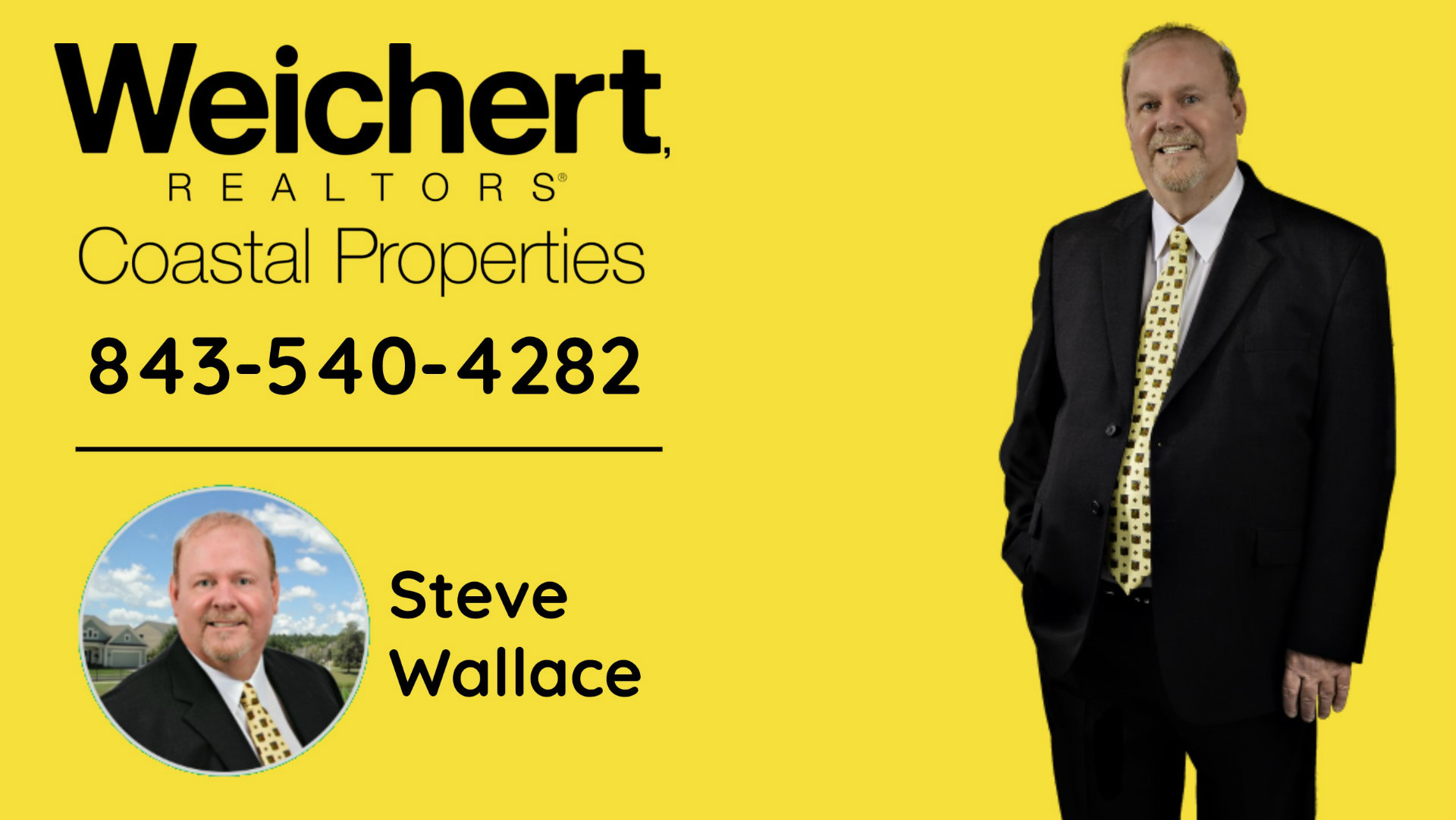 Do you need to sell your house in Bluffton, SC? We can help!
Do you want to move forward with listing your Bluffton South Carolina real estate property or home for sale; but, feel "stuck" because you don't know where to begin? This is a thought that causes stress and keeps many Bluffton SC homeowners up at night, but it doesn't have to be that way for you. No matter your situation we can help you by providing top tier Realty service and great marketing to sell your house.
To qualify for this opportunity, visit Steve Wallace Real Estate online and connect with licensed Bluffton resident Realtor®, Steve Wallace, with Weichert Realtors Coastal Properties. We're ready to assist with you with listing your home for sale no matter the neighborhood or plantation. Plus, we have an advanced marketing plan for your house. Connect with Steve today to start the listing process. You can complete a contact form on the website or dial direct to speak with Steve Wallace, Realtor in Bluffton.
Once you make contact, we will begin to gather information and we will provide you with comparable homes, which have recently sold, to help determine your home's worth. We then put together a great marketing plan for your house and listing paperwork to get your house listed for sale. Start the listing process today with a call to 843-540-4282. Speak with Steve Wallace, Realtor®. It really is that simple.
How else can we help you?
Many Blulffton, SC homeowners have sold their homes with our assistance for many different reasons. Whatever your reason may be, you will have the opportunity to speak with a local real estate expert who can provide you with options that are specifically designed for your situation. Everybody loves options, and there is no charge for this extra service if you decide to connect with Steve today. Plus, we can help you after the sale if you are looking to buy another home locally, or even in another area. Steve is ready to assist you with your next home purchase locally. If you're moving out of town or out of state, Steve has a network of professional agents ready to assist you in all states across the USA!
We are open and honest about what we do. We will cover each phase of the process.
You should never give away your information on any Bluffton SC real estate website if you don't know why the website owners are asking for it and if you don't know if you are dealing with a full-time professional real estate agent. Buying or selling your home is one of the biggest transactions you will make in your life. It's extremely important that you work with a knowledgeable agent in your neighborhood. Steve brings over a decade of residential real estate experience assisting both relocating home sellers and home buyers. To be fully transparent, we are requesting that you submit your housing information today, by one of the contact forms on Steve Wallace Real Estate or over the phone, so that we are able to do our due diligence on your house, compile the proper research, and provide you with the information you need to make an informed selling decision.
So, why connect with Steve Wallace with Weichert, Realtors Coastal Properties?
Bringing over a decade of residential real estate experience, assisting relocating home sellers and home buyers, Realtor® Steve Wallace has tried and true systems in place to assist you in achieving your Bluffton, SC real estate goals. Whether you are buying, or selling a home, Steve can help with his multi-faceted approach to selling local houses and real estate properties.
So, what do you get when you connect with Steve and list your house for sale?
Comparative Market Analysis (CMA) to determine your house value.
Listing paperwork prepared to list your home for sale.
Advice on staging and getting your home show-ready.
Professional photos highlight your home's best features.
Insta-view Virtual Tour of your home.
Listing Syndication posts your home listing on top real estate websites for maximum exposure.
Enhanced Social Media presence for your home. Steve Wallace, Realtor® goes beyond a basic online presence by utilizing social media to market your home. Some don't realize the importance of social media marketing; but, we do! Check out the following social media statistics from Bandwith.com: For context, as of July 2015, total worldwide population is 7.3 billion. The internet has 3.17 billion users. There are 2.3 billion active social media users. 91% of retail brands use 2 or more social media channels. Internet users have an average of 5.54 social media accounts. Social media users have risen by 176 million in the last year. 1 million new active mobile social users are added every day. That's 12 each second. Social media marketing is an important aspect of our real estate marketing for your listing which is NOT overlooked.
Exposure to Agents in hundreds of Weichert offices nationwide assisting relocating buyers.
Exposure to Agents and home buyers online and by electronic email blasts.
Property flyers with a description of your home, mls number, and photos.
Enhanced open house program.
Traditional newspaper print advertising for your open house.
Just Listed postcards mailed.
Word of mouth marketing and your listing presented at our meetings with agents.
Neighborhood specialist selling homes and lifestyles. As a resident Realtor, Steve sells not only the features of your home; but, in many cases he also highlights neighborhood and local amenities which relocating home buyers appreciate.
Get more than a listing agent that simply lists your house on the MLS. Get an experienced selling agent who also works with relocating home buyers. Steve is your local Accredited Buyer's Representative (ABR®).
Being your Bluffton Realtor® is one of Steve's truest passions and helping you reach your local Bluffton South Carolina real estate goals is his number one priority. Providing the very best service is essentially about putting our clients first. Steve is your trusted resident Realtor® and he is at your service for Bluffton South Carolina real estate. Steve is happy to assist you with the sale of your primary residence or second home.
Expect more, get more in home-selling Realty service and advanced real estate marketing when you connect with resident Realtor®, Steve Wallace and list your house for sale.
Steve Wallace, Realtor® Based in Bluffton, SC
Accredited Buyer's Representative (ABR®)
Short Sales and Foreclosure Resource (SFR®)
Real Estate Listing Agent and Seller's Agent
U.S. Military on the Move Real Estate Professional
Assisting Folks Buying Homes and others Selling Homes
Steve Wallace Real Estate Listings & Home Sales
Weichert Realtors Coastal Properties
Greater Bluffton, South Carolina, USA
SteveSellsHomes@Outlook.com
1-843-540-4282