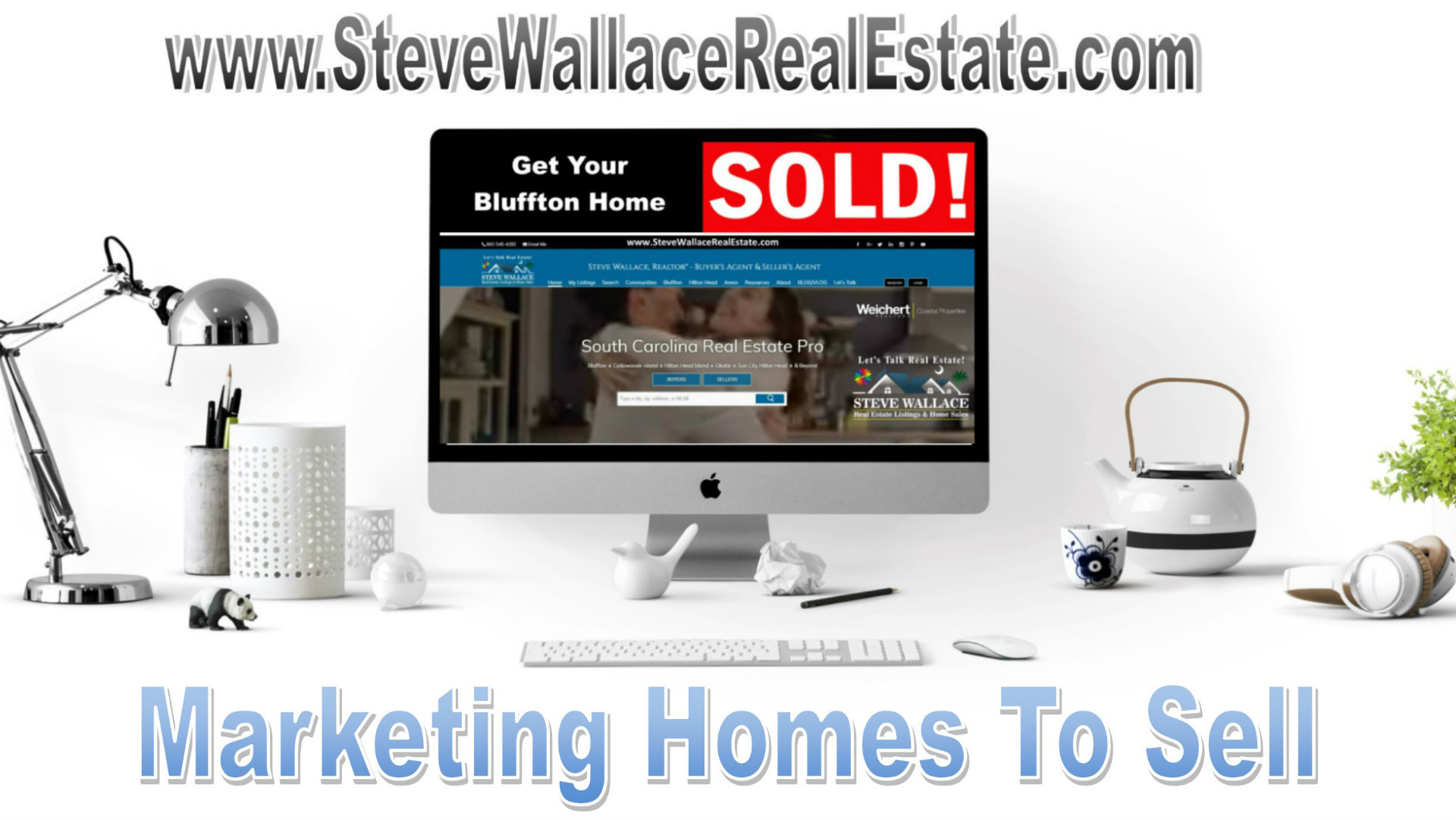 Marketing and selling your home can be a daunting task in today's competitive Bluffton, South Carolina real estate market. For most families, their home is their largest financial asset, and deciding to sell it is a big decision that involves a lot of careful preparation and work. Cleaning up, de-cluttering, de-personalizing, putting your home on the market, initiating a comprehensive marketing plan, attracting home buyers, preparing for showings… can take time, energy and a plan of action. As your Bluffton SC real estate and home sale professionals, we're your neighborhood real estate experts bringing years of local experience selling homes and streamlining the sales process. Our process to selling your home is efficient and effective.
We can help you with the real estate planning, marketing and sale of your home. With tried and true systems in place, we market homes to sell. Our program for sellers is a comprehensive, multi-faceted approach to selling Bluffton, South Carolina real estate properties and homes for sale. It's much more involved than merely planting a for sale sign on your lawn in Bluffton neighborhoods where covenants allow. We have procedures and plans in place to maximize your home's exposure to real estate investors and buyers. We're ready to market your home to a world-wide pool of home buyers.
When you're ready to sell, it's important to have an experienced real estate professional handle the details involved in the successful sale of your home for top dollar in the shortest amount of time; otherwise, it can be a slow and stressful waiting game to a fast and profitable sale at the real estate closing table. Our aggressive real estate marketing is the best way to attract potential home buyers to your real estate listing and your home. By using of mix of traditional and contemporary real estate marketing, we've created a fantastic plan to market your home to sell for top dollar in the least amount of time. We're here to guide you through a very complex and sometimes daunting task of selling your home in Bluffton.
Highly motivated, well trained and world-class, Steve Wallace Real Estate, with Weichert Realtors Coastal Properties, is truly dedicated to providing you with the highest quality service and expertise in home sales. Whether you're selling a single-family home, townhome or condo, we can help. We can also assist you with land or lot sales. We're focused on creating value and generating innovative solutions to solve problems.
If you've attempted to sell your home before with no success, or you had your home listed for sale with a real estate agency before and your listing expired without your home selling, you need solutions! You need an experienced real estate expert who can solve problems and offer solutions. For sale by owners (FSBOs) in Bluffton and homeowners with expired listings contact us to get their homes sold. So should you!
Resident Bluffton Author and Realtor, Steve Wallace, offers solutions in his free e-book, "Why My Bluffton SC Home Did Not Sell The First Time." Click on the e-book title to get your free copy and speak with Steve to get your home sold. The devil is in the details means that mistakes are usually made in the small details of a project. Avoid common mistakes sellers make by reading the real estate e-book for those selling homes.
Think small and act small, and you'll grow big focusing on the details and personal service. Act big and think big, and you'll get small, losing market share and business. We see the big picture; but, we focus on details which may sometimes be overlooked by listing and selling agents. Starting with a small office back in 1969, Weichert Realtors has grown to be of the largest privately held real estate companies in the United States. We've become one of the nation's leading providers of homeownership services by putting our customers first and paying attention to details.
Steve Wallace Real Estate provides extensive expertise and in-depth understanding in all facets of the residential real estate market and home sales in Bluffton. As a Bluffton Resident Realtor, Steve helps families and individuals realize the dream of homeownership through quick and easy access to listing information and area information online, by phone chats, by text messages and by email. Providing services for both home buyers and sellers has helped us match buyers with sellers. Check out our seller services and buyer services to learn more.
Home Seller Services AND Home Buyer Services Help Us Help You
"If we have the right caliber of home buyer services – and we do; the right home seller services – and we do; and the right amount of investment in time, energy, marketing, capital investments and personal service - and we do; then we're going to win." We look forward to earning your business this year and remaining your trusted source for Bluffton, South Carolina realty services in the years ahead.
Resident Realtor, Steve Wallace, Listing & Seller's Agent, represents sellers in Bluffton neighborhoods and plantations, providing professional yet personal services to help you sell your property for highest price, in the shortest amount of time with the least inconvenience. He provides a free consultation to homeowners thinking of selling their home and provides market statistics along with a free comparative market analysis to determine the value of your home or real estate property in the current market. If you're planning on selling your Bluffton home, call Steve for a free, no-obligation real estate consultation.
So, you've read an overview on Steve Wallace Real Estate, with Weichert Realtors Coastal Properties. You know we market homes to sell; but, what are some of the details of our plan? Read on to learn more. Out multi-faceted approach to selling Bluffton SC real estate and homes for sale is top-notch.
The Home Selling and Marketing Process Begins…
The home selling and marketing process begins when you're ready to get your home sold. Contact Steve Wallace to schedule an in-house visit to your home and a free selling consultation. Steve will preview your house and provide you with market data including active home listings on the market, under contract listings, and recent sold listings. He will also provide you with a free comparative marketing analysis to help you determine a proper property list price.
Proper list pricing, based on the current real estate market in Bluffton, is key from the getgo. The number one reason why an otherwise attractive home in Bluffton does not sell is the price. Homes that are grossly overpriced often never sell at all. Why? Because home buyers don't make offers on them. So, generate and keep interest in your home by keeping the list price in the ballpark range of other similar homes. Want to sell quicker? Initiate a list price in the lower range of similar homes. Appropriate list pricing is an effective component of real estate marketing which will help generate offers to purchase your home. Sellers should also make sure the proper is easily accessible to showing agents. After all, you don't want to miss an opportunity of a home sale by having restrictions on showings. All it takes is one buyer to get your home sold. So, make showings easy.
Spic-n-Span Clean, Clutter-Free and Light & Bright Sets the Stage
When you're getting ready to list your home for sale, many times there are important staging considerations. Spic-n-span clean, clutter free, and light & bright staging helps to sell homes. It's a proven fact that staged homes often sell faster and for more money.
Staging is de-personalizing & preparing a home for a potential buyer. It is not decorating or designing a home (that is personalizing). Before you list your Bluffton home for sale it should have the spic-and-span touch and be clean and shiny like a brand new penny. Begin to pack up clutter and if your closets are jammed packed with clothes pack them up as well. You want the buyers to see you have a clean and spacious home. Remove knickknacks, personalized items, and excess furniture taking up space. Store excess items in boxes neatly packed up in your attic or garage. Also, when a showing is scheduled, turn on the lights and open the blinds because light and bright helps sell homes.
Custom DOORs Listing Presentation Prepared and Presented to You
When you choose Realtor® Steve Wallace, with Weichert Realtors® Coastal Properties, to sell your home, you can rest assured that we have the best strategy to bring house-hunters right to your door. At Weichert, we don't just ask you to trust us to sell your Bluffton home, we show you what Wallace and Weichert will do to market and sell your home. Our DOORs listing presentation covers the many stages of the home marketing and selling process.
Listing Your House for Sale Documents…
After you've met with Steve Wallace in your house, reviewed our listing presentation, and you're ready to list your house for sale, it is time to put your name to listing documents and complete listing paperwork.
SC Disclosure of Real Estate Brokerage Relationships

Listing Agreement

Multiple Listing Service Data Input Profile Sheet

South Carolina Residential Property Condition Disclosure

Property Expenses Sheet – Helps home buyers determine the cost of ownership by listing neighborhood POA/HOA fee, and other items like homeowner's insurance cost, water/sewer, electric, etc.

Home Warranty Service Agreement: Seller Waiver or Acceptance

Other Documents
Professional Photography and Photos of Your Home
Expertly shot Bluffton, SC real estate photos can bring out the charm and beauty in every room in your Bluffton home, highlight your home's top features and make a good first impression. Professional real estate photography makes a measurable difference in generating interest in a home and creating selling power of a listing. High quality photographs are essential to sell Bluffton, SC real estate listings fast so we make sure the photos taken of your home will showcase your home in the best way, highlight your home's strengths, downplay its weaknesses and appeal to the greatest possible pool of prospective Bluffton home buyers.
Instaview Online Virtual Tours Showcase Your Home
Our online virtual tours make it easy to showcase your home. These tours can be sent direct to home buyer's email address by a link to the tour and they are also found online. We make sure to have tours branded and unbranded so associate agents, and agents with other companies, can send them direct to prospective buyers. Virtual tours provide an easy way for real estate shoppers to see the houses in Bluffton they're interested in from the comfort of their living room couches.
By watching a virtual tour online, prospective home buyers can spend less time physically going from Bluffton house to Bluffton house and can pre-screen any houses that fit their criteria, so they're only visiting houses they're truly interested in seeing in-person. This saves our home sellers time in preparing for and scheduling showings and helps generate interest from more serious buyers interested in a home like yours. In a recent survey, The National Association of REALTORS® (NAR) found that the vast majority of potential home buyers are using the internet to find houses. 89% of survey respondents found photos to be very useful and many found virtual tours to be helpful.
Diversified Real Estate Videos Keep Home Buyers Engaged
If a photo is worth a thousand words, as the old saying goes, imagine what video is worth. A picture tells a story just as well as, if not better than, a lot of written words. Video has become a must use tool in our real estate marketing tool chest to keep buyers engaged.
Video can be more compelling and engaging than still images can ever hope to be. Real estate video marketing conveys information effortlessly and quickly. We go beyond simply promoting a home for sale with video by posting an extremely diversified portfolio of videos online at the Youtube channel of Steve Wallace Real Estate. Home buyers will find promotional videos, spokesperson videos, kinetic videos, animated videos, neighborhood videos and more at our youtube channel. Some videos are short lasting only seconds are others run many minutes in length. Follow the links below to watch a variety of videos:
Watch and enjoy many real estate videos by clicking on the following link to the Steve Wallace Real Estate Youtube Channel.
The MLS and More with Listing Syndication
Getting your home listed on the local multiple listing service (mls) is one of our first priorities and it initiates the process of marketing your home; but, not everyone has access to the mls. Sure, real estate agents access the mls; but, not all home buyers know where to go to access the listing service. We use listing syndication to get your home listing posted on all the top real estate sites where buyers are looking for a home like yours.
Bluffton, South Carolina real estate listing syndication is an important aspect of marketing your Bluffton home. Listing syndication posts your property ad, or home listing, in many places at the same time, primarily on websites that are dedicated to the real estate home buying market. The concept of syndication is that no matter where these prospective Bluffton home buyers are looking, no matter which site they prefer, your home listing is there. The idea is to increase exposure and compress or shorten the time to a sale of your home in Bluffton.
Online Marketing Features Your Property on Top Real Estate Websites
www.SteveWallaceRealEstate.com

www.hiltonheadmls.com (HHI/Bluffton)

www.hiltonhead360.com

www.leadingre.com (Leading Real Estate Companies of the World)

www.zillow.com

www.trulia.com

www.realtor.com

www.weichert.com

www.weichertcp.com

www.msn.com

www.yahoo.com

www.nytimes.com

www.wsj.com

www.realestate.aol.com

www.homes.com

www.cyberhomes.com

www.oodle.com
Additionally, we utilize a variety of domain names or urls (Uniform Resource Locators) to enhance our presence and forward them to the premier local online real estate resource of Steve Wallace Real Estate. Weichert.com gets more than 40 million visitors nationally each year–more than 3 million visits every month–and thousands of online and phone inquiries every day from across the country. Qualified home buyers are warm transferred to local Weichert Lead Specialists like Steve Wallace for almost instantaneous connection with a local agent who can help them learn more about your home listing and our Bluffton area of the South Carolina Lowcountry.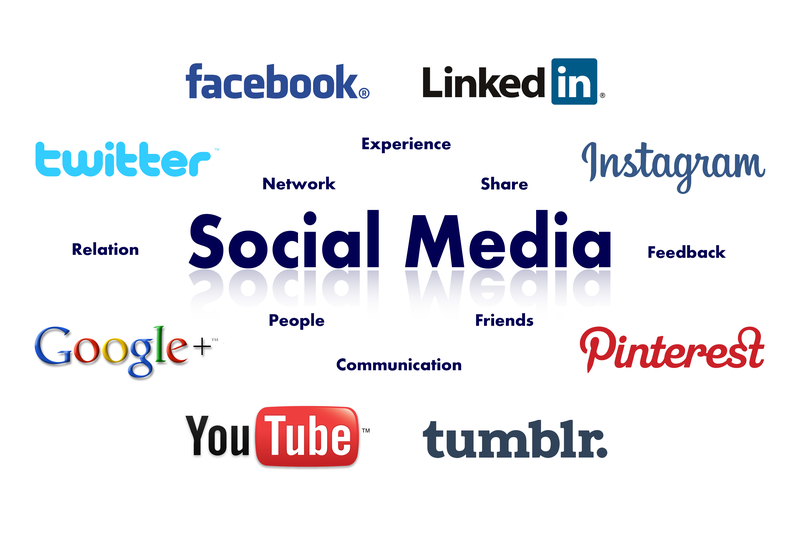 We Are Social! We Engage with Buyers on Social Media
Check out our Twitter Tweets: https://twitter.com/SteveWallaceRE
Pin Us on Pinterest: https://www.pinterest.com/SteveWallaceRE/
Get LinkedIn: https://www.linkedin.com/company/steve-wallace-real-estate
Watch Us on Youtube: https://www.youtube.com/c/SteveWallaceRealEstate
Google "Steve Wallace Real Estate" and Find Us on Google Plus: https://plus.google.com/+SteveWallaceRealEstate
Like us on Facebook: https://www.facebook.com/SteveWallaceRealEstate/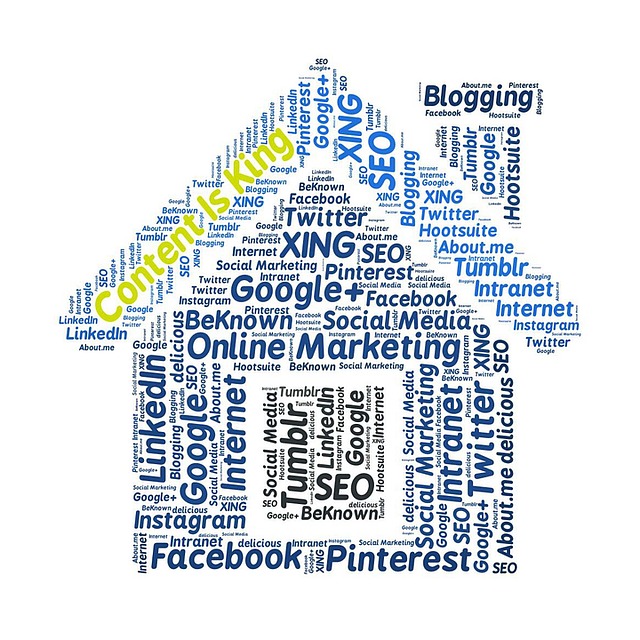 Mobile and Responsive Sites in a Digital Age
Gone are the days when home buyers first went to their local newspaper or local real estate agent to find a new home. Today's home buyers usually first go online to find homes for sale. Many buyers are now using their mobile phones or smartphones to search homes for sale. Today's home buyers search websites with photos, home listings, property descriptions and information about the home buying process.
At Steve Wallace Real Estate online, and Weichert online, we use a responsive real estate web design. We've created an optimized web page that "responds to" or resizes itself depending on the type of device it is being seen through. Your property listing will look great on desktop computer monitors, laptops, notebooks, tablets and devices with smaller screens such as smartphones. Plus, Steve Wallace Real Estate follows google guidelines when it comes to accelerated mobile pages (AMP) which is aiming to make the web better. Adoption of AMP technology guarantees website visitors will have the best and fastest experience possible, while providing all the listing information and additional features buyers are looking for when it comes to a home search.
When buyers find a home of top interest at Steve Wallace Real Estate online, they can access many additional features. Home buyers can map listings, save listings, find similar homes, print the listing, watch a virtual tour, access mortgage calculators, get pre-approved for a loan and share the listing with friends and family. We make the home search and home buying process hassle-free while providing many helpful features to home buyers.
In-House Exposure and Local Word of Mouth Advertising
When you get your property listed for sale with us you gain in-house exposure to agents in over 400 other Weichert offices nationwide. Weichert offices serve nearly 200,000 customers per year in key markets throughout the United States. Additionally, in our local offices, we announce your listing at weekly meetings and point out its top features.
Email Marketing by E-Blasts to Agents and Home Buyers
We use email marketing to let agents and home buyers know your home is now listed for sale. E-blast is an industry term used in real estate email marketing to describe the act of "blasting" a message out to a group of hundreds or thousands of people simultaneously, similar to the act of "blasting" a verbal message out with a loud speaker. We get the word out your home is for sale using a variety of traditional and new technological marketing methods.
Broker Tour on Thursdays
We invite local brokers and agents to visit your home and tour your home. Many of these local real estate professionals our working with buyers looking for a home like yours. The broker tour allows industry professionals to get familiar with new home listings.
Open Houses with An Enhanced Open House Program
We make it easy for prospective home buyers to learn more about your neighborhood and your home by hosting an open house. Without the need to be accompanied by a real estate agent they may be working with in Bluffton, they can stop by for a stress-free visit to learn more about your home, its features, and speak with a local Weichert Associate about the home buying process. Most buyers who are seriously shopping for a Bluffton home are working with a real estate agent. These buyers get new listings from their agent as new homes come on the market; but, many times buyers want to go out on their own, without an accompanying agent, to learn about neighborhoods and homes for sale. Open houses make it easy for buyers to preview your home.
With almost 3 out of every 4 home buyers visiting at least one open house, its important to host an open house. Knowing this, we developed our enhanced Open House Program to show our clients' Bluffton homes to as many buyers as possible. This industry-leading open house plan is a powerful real estate marketing tool that directly leads to thousands of home sales each year.
Traditional Marketing with "Just Listed" Postcards and Print Ads
Newly listed homes for sale gain exposure from traditional marketing with "Just Listed" postcards mailed to the local area. Additionally, we use newspaper advertising to announce open houses. We also print custom property flyers to place inside your home noting the home's description, price and features.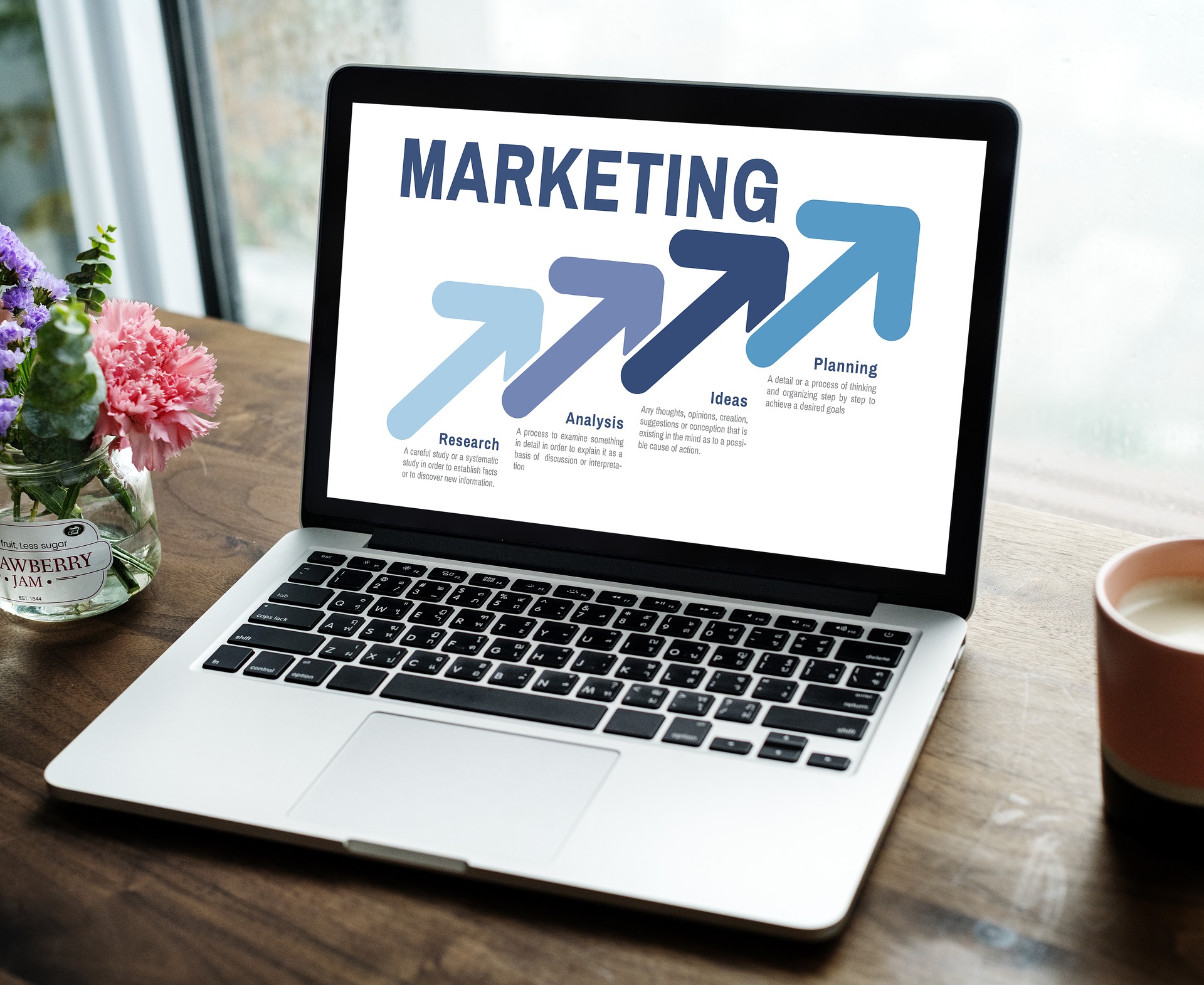 Dynamic Marketing
When you receive your complimentary real estate marketing presentation from Steve Wallace Real Estate, and your Bluffton Weichert Sales Associate, it will be customized for your own Bluffton home. We use the best of traditional marketing and new technological marketing to attract buyers to your home. Our trusted name and well-known yellow signs are just the beginning. We'll also reach out through online advertising, direct mail, print advertising, neighborhood calling, e-blasts and word of mouth marketing, not to mention our unique use of the Internet with postings on top real estate sites and social media.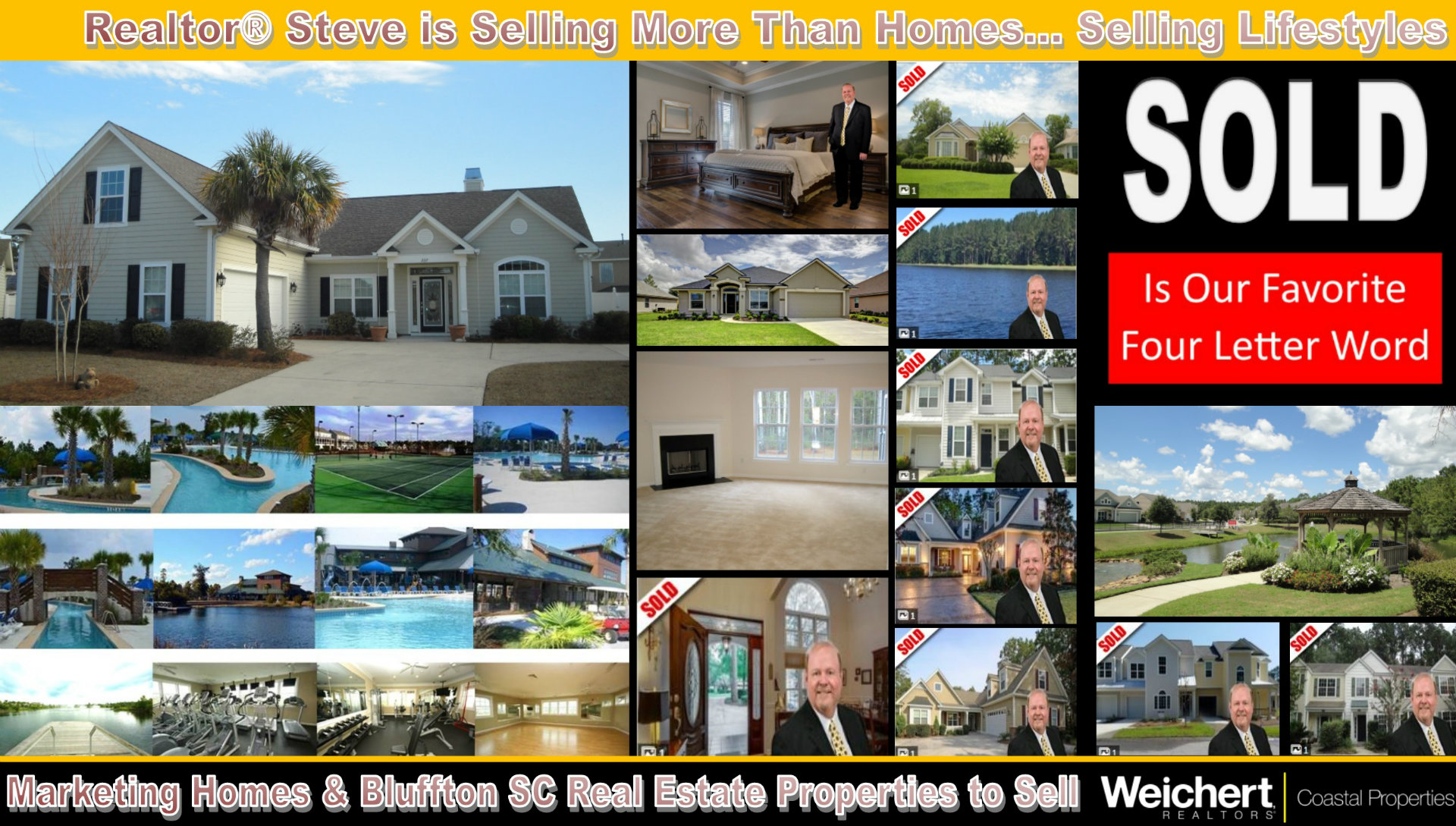 Neighborhood Specialist
Whether a client is buying or selling — everyone wants to work with a residential specialist who knows Bluffton neighborhoods well. As a decade long Bluffton, South Carolina resident, USC graduate and full-time Realtor bringing years of experience, Steve Wallace has his finger on the pulse of Bluffton, the Bluffton/Off Plantation neighborhoods, developments, plantations and all facets of the real estate market. Steve has built long term relationships through advocacy, commitment and by careful listening, planning and attention to detail.
Realtor Steve Wallace can help you locate top local real estate professionals for lending, legal, home inspection and insurance services. Steve provides an unpretentious, professional, friendly, straightforward and trustworthy approach to real estate. He believes in real service, for real people, buying and selling homes in Bluffton. Steve looks forward to earning your business this year and remaining your trusted source for real estate in the years ahead.
If you're thinking of selling your home, contact Steve today. Request your free comparative market analysis and a free home selling consultation. Steve markets homes to sell, he looks forward to creating a custom marketing plan for your home, and he looks forward to hearing from you today.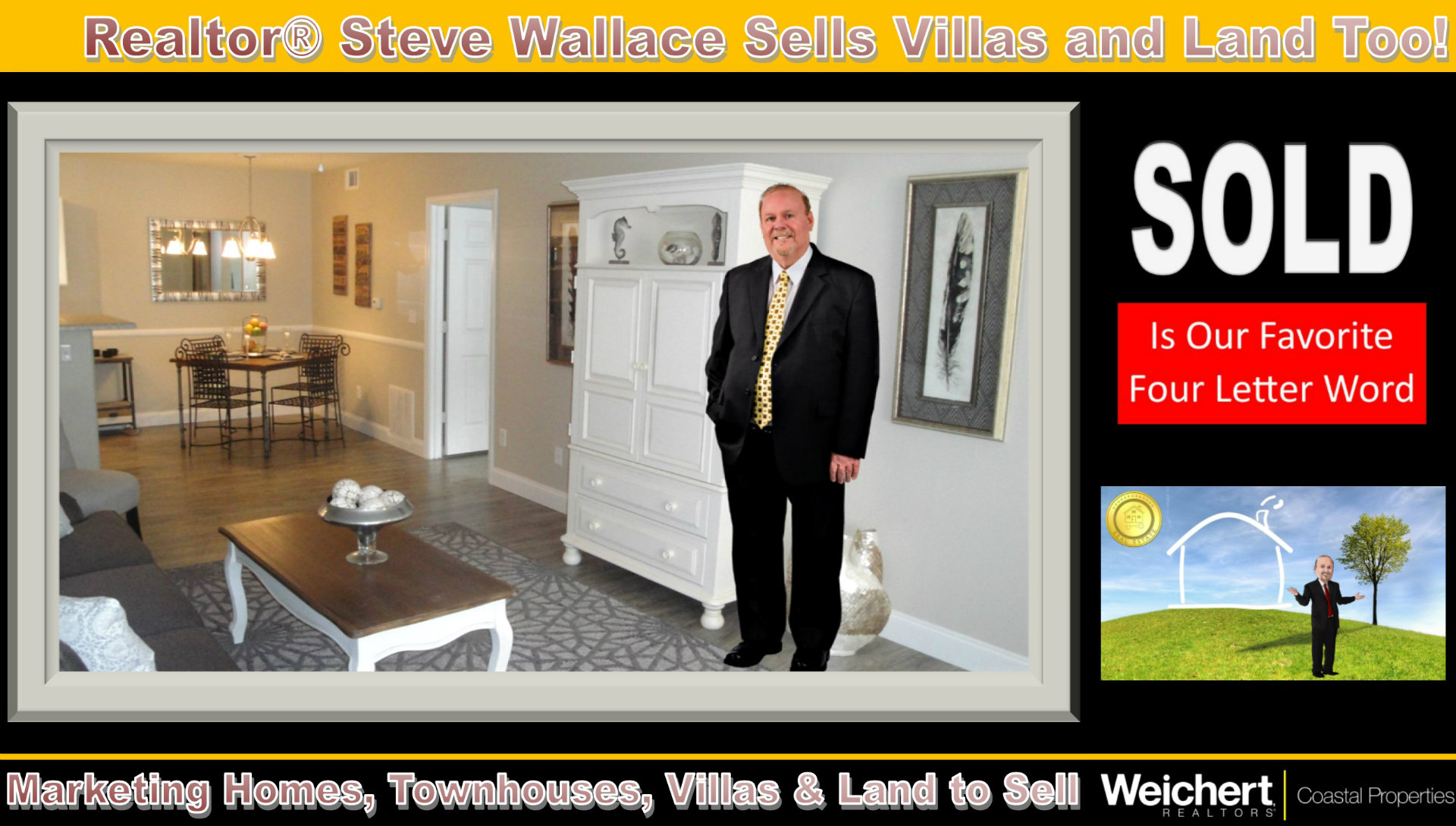 Steve Wallace, Realtor® Based in Bluffton, SC
Accredited Buyer's Representative (ABR®)
Short Sales and Foreclosure Resource (SFR®)
Real Estate Listing Agent and Seller's Agent
New Homes Specialist for Custom and Production Built Homes
U.S. Military on the Move Real Estate Professional
Assisting Folks Buying Homes and others Selling Homes
Steve Wallace Real Estate Listings & Home Sales
Weichert Realtors Coastal Properties
Greater Bluffton, South Carolina, USA
SteveSellsHomes@Outlook.com
843-540-4282