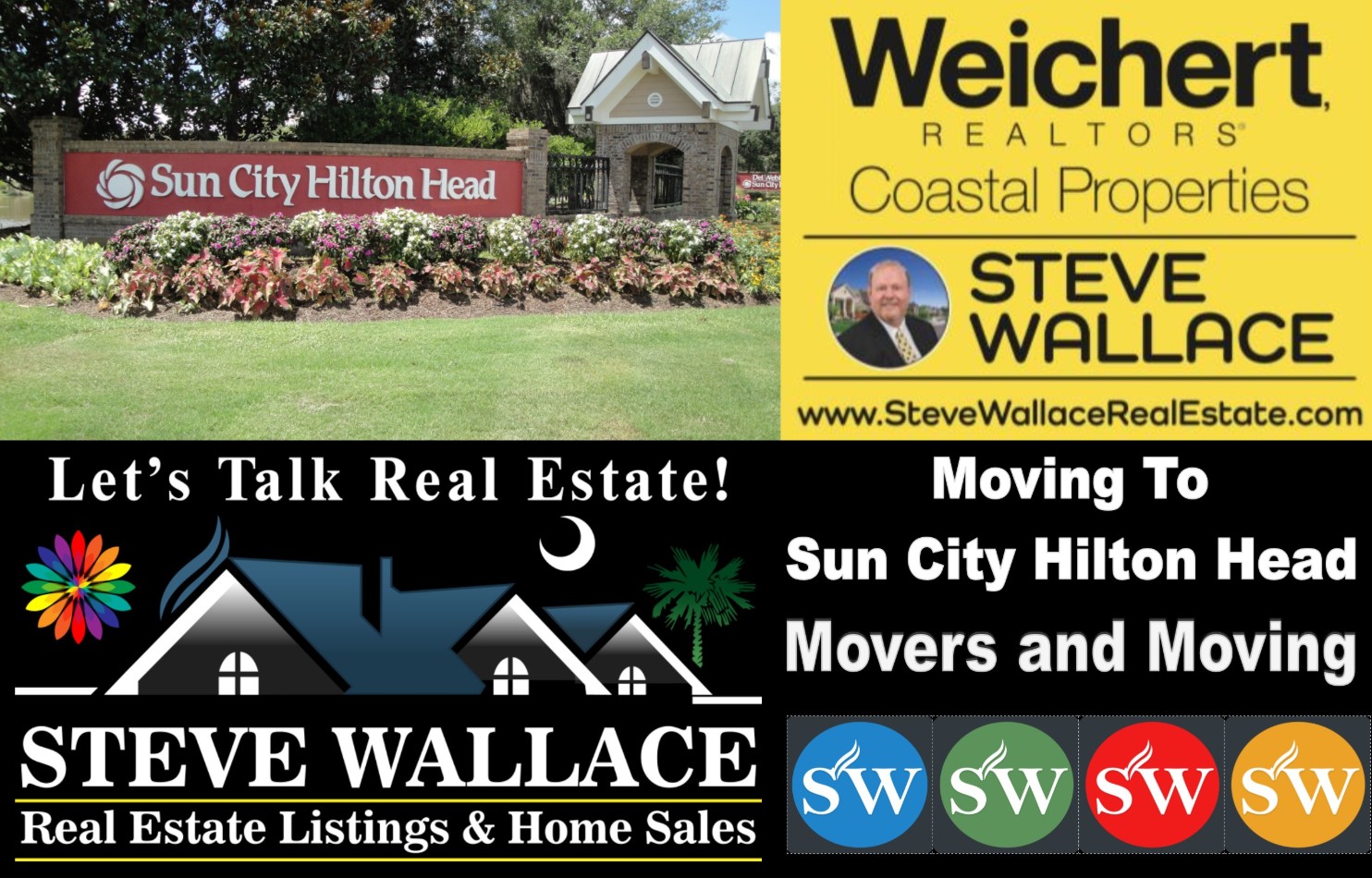 Save yourself thousands of dollars when moving to Sun City Hilton Head. Find expert movers who are licensed, bonded, & insured and get free quotes to compare your options today! You can find an assortment of movers online. You can save time and money if you shop movers carefully, compare moving quotes, pack many belongings yourself and declutter your current residence before you move.
Many folks coming to Sun City Hilton Head currently live in residences which have more space than the home they are buying and part of that has to do with a time to downsize. A majority of residences in the active adult community are two-bedroom, two-bath homes. Many relocating retirees are empty nesters and no longer feel the need for a larger home. Additionally, a good amount of relocating home buyers do not want to be house rich and cash poor. They want to have money to travel, go out to eat, visit the theatre and so much more.
Consider many homes up north have basements which you are unlikely to find in our Greater Bluffton South Carolina Lowcountry housing developments including Sun City Hilton Head. So, if you have items you haven't used in years, now is the time to declutter. Decluttering your home and your life involves more than organizing and purging in your physical space. It requires a thoughtful approach to scheduling your time and prioritizing your tasks. Consider donations, gifts of items and furnishings to relatives, selling items online at an amazing variety of buy & sell sites and trips to your local recycling center.
If you haven't used an item in years, lose it. Declutter now and free up your current space on way to your future space in a Sun City Hilton Head home. The less you need to move, the more affordable your move will likely be. Also, consider packing and boxing up your belongings yourself. On a recent move quote, for a local move to Sun City Hilton Head, moving transportation was priced at $1,410.00 and packing charges were priced at $2,430.15. So, pack yourselves when possible and save some money. If you have the time, energy and strength you can also move yourself and save yourself a bundle.
P.S. Did you miss one of our last Blog posts about moving to Sun City Hilton Head and selling your current home before you move entitled, "Moving to Sun City Hilton Head Blog and Selling Your Current Residence." If so, simply follow the link: https://www.stevewallacerealestate.com/moving-to-sun-city-hilton-head-blog-and-selling-your-current-residence
P.S.S. Have you found a Sun City Hilton Head home to call your own? If you haven't found a home to meet your needs and your budget, contact me today. I am your local Buyer's Agent helping relocating Sun City Hilton Head home buyers find the home of their dreams.
Steve Wallace, Realtor® Based in Bluffton, SC
Accredited Buyer's Representative (ABR®)
Short Sales and Foreclosure Resource (SFR®)
Real Estate Listing Agent and Seller's Agent
U.S. Military on the Move Real Estate Professional
Assisting Folks Buying Homes and others Selling Homes
Your Active Adult Lifestyle Agent
Steve Wallace Real Estate Listings & Home Sales
Weichert Realtors® Coastal Properties
Greater Bluffton, South Carolina, USA
SteveSellsHomes@Outlook.com
1-843-540-4282