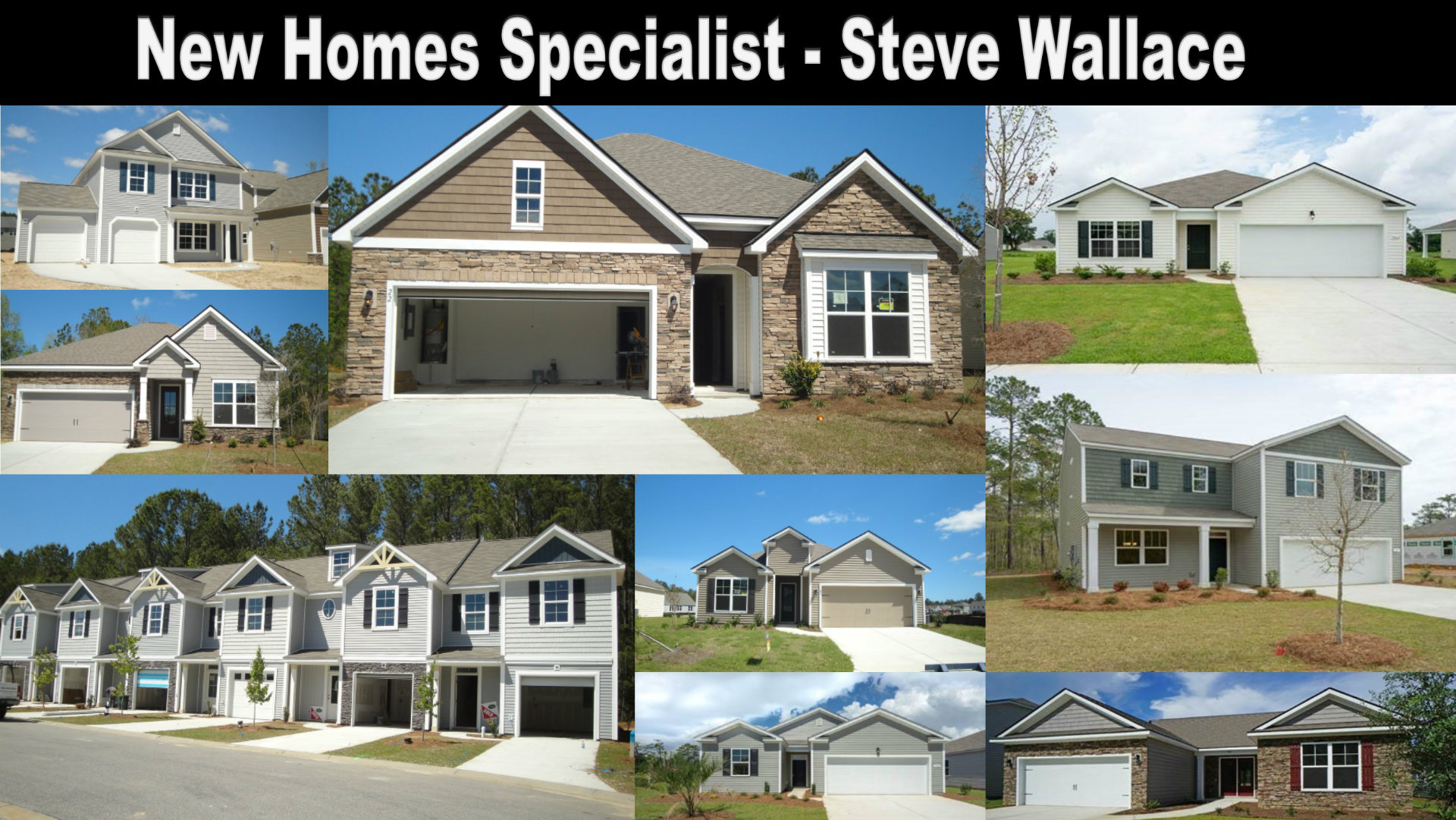 New home buyer specialist and new homes specialist in Bluffton, Steve Wallace, is your local Accredited Buyer's Representative or ABR. The ABR® designation is the benchmark of excellence in buyer representation. Steve connects with more real prospects, lists their current homes and closes many real estate transactions in part because of the services he offers and his special designations. Plus, he brings years of experience in residential Bluffton real estate sales… over a decade of experience.
Find licensed real estate agent, Realtor® and New Homes Specialist, Steve Wallace, online at Steve Wallace Real Estate, and in the Bluffton, South Carolina, real estate office of Weichert Realtors® Coastal Properties. Steve truly enjoys being the Bluffton New Homes Specialist and he enjoys watching the excitement build as new home buyers watch their homes being built. There are many new homes being built in great communities in Bluffton, SC, and Steve is anxious to show you the many opportunities available in Bluffton's new homes.
Have you been thinking of getting out of the Bluffton rental trap? Let's get you from thinking to doing. Whether you're moving from out of state or simply moving from a Bluffton apartment to a new home you'll own, Steve can help. Steve makes it his duty to find you not only a home to meet your basic housing requirements; but, the perfect combination of location, design and amenities to best fit who you are and how you aspire to live in Bluffton.
Get information, directions, floor plans, introductions to new home builder representatives and more. Speak direct with Steve Wallace, Realtor. Call 843-540-4282. Steve looks forward to hearing from you today.
Folks buying new Bluffton homes have a myriad of options including building a new home from scratch or purchasing a new quick move-in home ready for immediate occupancy once a real estate closing is completed. Some builders have many homes out of the ground and ready for closing in 30, 60 and 90 days. Discover the Bluffton neighborhoods where new home building is booming and take a tour of great homes with open floor plans and great features. Make contact with New Homes Specialist in Bluffton, Steve Wallace, Realtor.
Our goal is to find you the perfect Bluffton new home that fits within your needs and budget, within your schedule. We help you locate the perfect new home in the vicinity of your preferred school or local attraction. We are here to help and our new home consultations are always free. So, act now. Speak with New Homes Specialist, Steve.
Steve Wallace, Realtor® Based in Bluffton, SC
Accredited Buyer's Representative (ABR®)
Short Sales and Foreclosure Resource (SFR®)
Real Estate Listing Agent and Seller's Agent
New Homes Specialist for Custom and Production Built Homes
U.S. Military on the Move Real Estate Professional
Assisting Folks Buying Homes and others Selling Homes
Steve Wallace Real Estate Listings & Home Sales
Weichert Realtors Coastal Properties
Greater Bluffton, South Carolina, USA
SteveSellsHomes@Outlook.com
1-843-540-4282