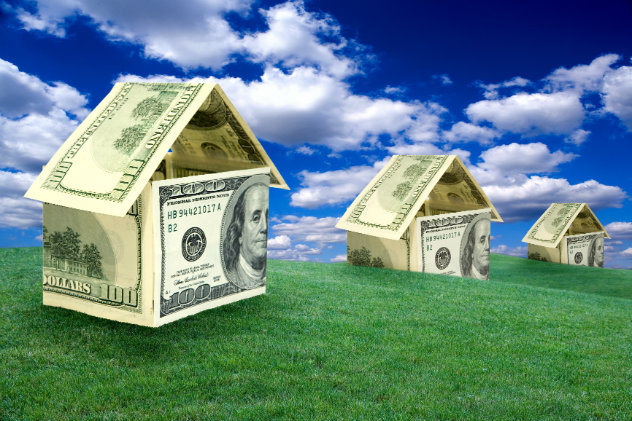 POA APPROXIMATE FEES /
BLUFFTON SC NEIGHBORHOODS
Steve Wallace Real Estate provides an approximate list of local neighborhood association fees on this webpage. Please do note that fees and neighborhood covenants can change from time to time… Once you've found a top home in a top neighborhood, you'll want to have a chat with the local association or management company to verify fees and ask if there are any other fees you should be aware of in a particular Bluffton, Hilton Head Island or Beaufort SC area neighborhood. Speak to the local POA for actual update to date neighborhood information on fees, assessments as well as neighborhood improvements coming to a particular neighborhood.

According to Wikepedia, the free online encyclopedia, a homeowner association is described in the following way. "In the United States, a homeowner association (HOA) is a corporation formed by a real estate developer for the purpose of marketing, managing, and selling of homes and lots in a residential subdivision. It grants the developer privileged voting rights in governing the association, while allowing the developer to exit financial and legal responsibility of the organization, typically by transferring ownership of the association to the homeowners after selling off a predetermined number of lots. Membership in the homeowner's association by a residential buyer is typically a condition of purchase; a buyer isn't given an option to reject it. Most homeowner associations are incorporated, and are subject to state statutes that govern non-profit corporations and homeowner associations. State oversight of homeowner associations is minimal, and varies from state to state. These HOAs are also known as POAs (property owner's association) and practically every neighborhood in Bluffton has some type of association and POA fee.

While some folks may not appreciate all the covenants of a POA, many are put in place and in many cases they protect and sustain the value in a neighborhood. Have you ever had the experience of a neighbor painting his house black with blue polka dots and letting his lawn become overgrown and weedy? Not that there is anything wrong with those color selections; but, some would say that those types of actions (or lack of action when it comes to maintaining your lawn) could devalue neighboring homes. The POA may have a covenant in place noting home owners must maintain their property and any exterior changes must be approved by the POA. You can learn more about homeowner's associations online at https://en.wikipedia.org/wiki/Homeowner_association.

Many Bluffton area residents are living their American Dreams inside a community regulated by a property owner's association (POA), and corresponding covenants, conditions and restrictions (CC&Rs). As a future home buyer in the Beaufort County South Carolina Lowcountry, it's a good idea to have a general idea of the fees in varying local Bluffton communities. Then, once you've found a top home selection in a neighborhood of interest, it's a very smart idea to have a chat with the local POA in your neighborhood of interest! We have the most comprehensive collection of Bluffton SC homes for sale on the Steve Wallace Real Estate website. Search homes in Bluffton for sale by neighborhood online today and speak with Steve for personal Realty service.

POA fees, assessments, capital costs… can change from time to time and your local POA can be your number one source for local neighborhood information that is up to date. Questions to ask your local POA may include: Can you verify the current POA fee in the community? Is the fee expected to increase? Are there any special assessments? Are there any other fees I should be aware of in the community? Is the POA in good financial condition? Also, the POA can be a great source of information for upcoming neighborhood initiatives, general improvements, capital improvements… So, consider asking those aforementioned questions and possibly a variety of other questions to become informed about a particular Bluffton SC neighborhood of interest.

Bluffton/Off Plantation neighborhoods have a variety of affordable poa fees in many local neighborhoods located off plantation in Bluffton, South Carolina. Current sampling of Bluffton/Off Plantation Fees, which should be verified by buyers, Include: a plantation located in the area which is Rose Dhu Creek: Rs Dhu Ck $1882.51 and other neighborhood POA fees listed below.

Alston Park: $920
Baynard Park: Bynrd Pk $1640

Bluffton Park: Blftn Pk $636 and Blftn Pk Th $1345.20

Brigton Oaks: Brghtn Oks $672

Cedar Lake: Cdr Lk $1200

The Crescent: The Crscnt $1611

Eagles Pointe: Eagles Pt $1260

Edgefield: Edgfld $600
Fern Lakes: $860
Gascoigne Bluffton $1,600
Grandee Oaks: $340
Heritage at New Riverside: $1020 Hrtg New Rvrsd One time capitalization fee of $750 due at closing. Master Association fee of $82.25 annually payable to the New Riverside Master Association.

Heritage Lakes: Hrtg Lks $575

Hidden Lakes: Hdn Lks $748

Island West: Is W $1425
Lake Linden: Lk Lndn $600
Lake Linden Garden Home Villas: $325.00 Approx. Monthly Regime Fee. Note: In many Villas communities the monthly regime fee is used to cover: trash, pest control, landscaping, power washing, all exterior insurance, community pool, playground and tennis. Verify the fee and what it covers with Regime Management.

Lawton Station: Lwtn St $960

May River Plantation: MRP $1500

May River Preserve: May Rvr Prsrv – $1825.05

Midpoint: SingleFam $667.40, Midpoint Townhome $1140
Mill Creek at Cypress Ridge: M Ck Cyprs Rdg $1476 – Plus: One-time capitalization fee of $2,448 due at closing.

Palmetto Pointe: Pal Pt $508

Palmetto Pointe Townes: $780
Parkside at Baynard Park: Pksd at Bynrd Pk $1100

Pinecrest: Pncrst $875

Pine Ridge: Pn Rdg $540

Pine Forest Village: Pn Frst Vlg $714

Sandy Pointe: Sdy Pt $615

Sawmill Creek: Swml Ck $300

Sawmill Forest: Swml Frst $772

Seagrass Station: $901

Shell Hall: Sh Hall $1600
South Pointe: $850
Southern Oaks: $651
Stock Farm: StkFrm $600

Sun City Hilton Head/Riverbend: Rvrbnd $2220, S Cty $2220, or S Cty N $2998

The Farm at Buckwalter: The Frm $868

The Haven at New Riverside: The Hvn N Rvrsd $2508

The Townes at Buckwalter: The Twns at Bckwltr $3348

The Traditions/Old Carolina: The Trads/Old Car $975

University Park: $1260
University Place: $500
Victoria Bluff: Vic Blf $843

Village at Olde Town: Vil at Olde Twn $1,000

Wellstone: Wlstn at Blftn $1428 Capital Contribution fee of $500 to be paid by the buyer. POA is $109 / month.

Westbury Park: Wbry Pk $1618

Willows: Willows $726

Woodbridge: Wdbrdg $637.46


BLUFFTON SC REAL ESTATE APPROXIMATE POA FEES IN LARGER BLUFFTON SC NEIGHBORHOODS AND BLUFFTON SC PLANTATIONS.

Belfair: $15,892, Plus Belfair Initiation Fee

Berkeley Hall: $19,100, Purchaser to pay Berkeley Hall initiation fees.

Bluffton/Off Plantation – Usually lower and the most affordable POA fees with many under $1,200 a year and many below $850.00.

Colleton River: $19,800, Purchaser responsible for CR initiation fee

Hampton Hall: I $3972, Purchaser responsible for $6000 owner transfer fee and the $810 working capital fund contribution fee, $300 Doc Prep fee

Hampton Lake: $3,581, Purchaser to pay $2,500 community enhancement fee.

Oldfield: $8,690, Club membership must accompany property ownership, $1,140 quarterly. Optional Golf Membership. Transfer fee (enhancement/mrktg fee) of 1% not to exceed $8k

Palmetto Bluff: $8,801, Buyer to pay the PB Working Capital Fee and the PB Community Enhancement Fee. Headwaters has an $11,000 additional fee to cover the exclusive amenities including their private lake, Lake House, and Luxury Cabins for your overflow guests. Buyer to pay Community Enhancement Fees or other fees for some Neighborhoods inside the Community.

Rose Dhu: $1882.51
Rose Hill: I $2200 makes Rose Hill a best buy for the Bluffton Plantation Lifestyle. RH Transfer fee $1845 + $200 admin fee to be paid by buyer

BLUFFTON SC APPROXIMATE CONDOS/VILLA "REGIME FEES" MONTHLY
NOTE: Monthly regime fees allow, for the most part, for maintenance free living. Villa buyers should speak with direct with Regime Management in the Villa neighborhood of interest to verify fees and confirm what they cover. In many Villas communities the monthly regime fee is used to cover: trash, pest control, landscaping, power washing, all exterior insurance, community pool, playground and tennis. Regime fees may vary withing the villa communities according to the floor plan and size of the villa. Verify the fee and what it covers with Regime Management. ADDITIONALLY, please also note that garages in villa communities may also have a separate regime fee which is usually affordable.
CONDOS/VILLAS
Bluffton Village:
BridgePointe Condominiums: $365
Calhoun Street Promenade: $285
The Colony at the Crescent:
Hampton Lake Villas: $543
Plantation Point: $225 - $272
The Garden Homes at Lake Linden Villas: $325
The Estate at Westbury: $215 - $305
The Reserve at Woodbridge: $210 - $250
The Villas at Old South: $300
DISCLAIMER: There is NO WARRANTY, expressed or implied, for the accuracy of this information or it's applicability to your financial situation. Please consult your local real estate attorney, management company or POA, regarding your neighborhood of interest, for up to date fee information. To buy a home in Bluffton, speak with your local licensed real estate agent and Accredited Buyer's Representative (ABR®), Steve Wallace, Realtor®.

Bluffton SC Real Estate & Lifestyle Agent, Steve Wallace
Realtor®, ABR®, MOM, CWLS, SFR®.
Steve Wallace Real Estate Listings & Home Sales
Weichert, Realtors® Coastal Properties
843-540-4282 (Cell)
843-815-9191 (Office)
843-815-9192 (Fax)
stevesellshomes@outlook.com