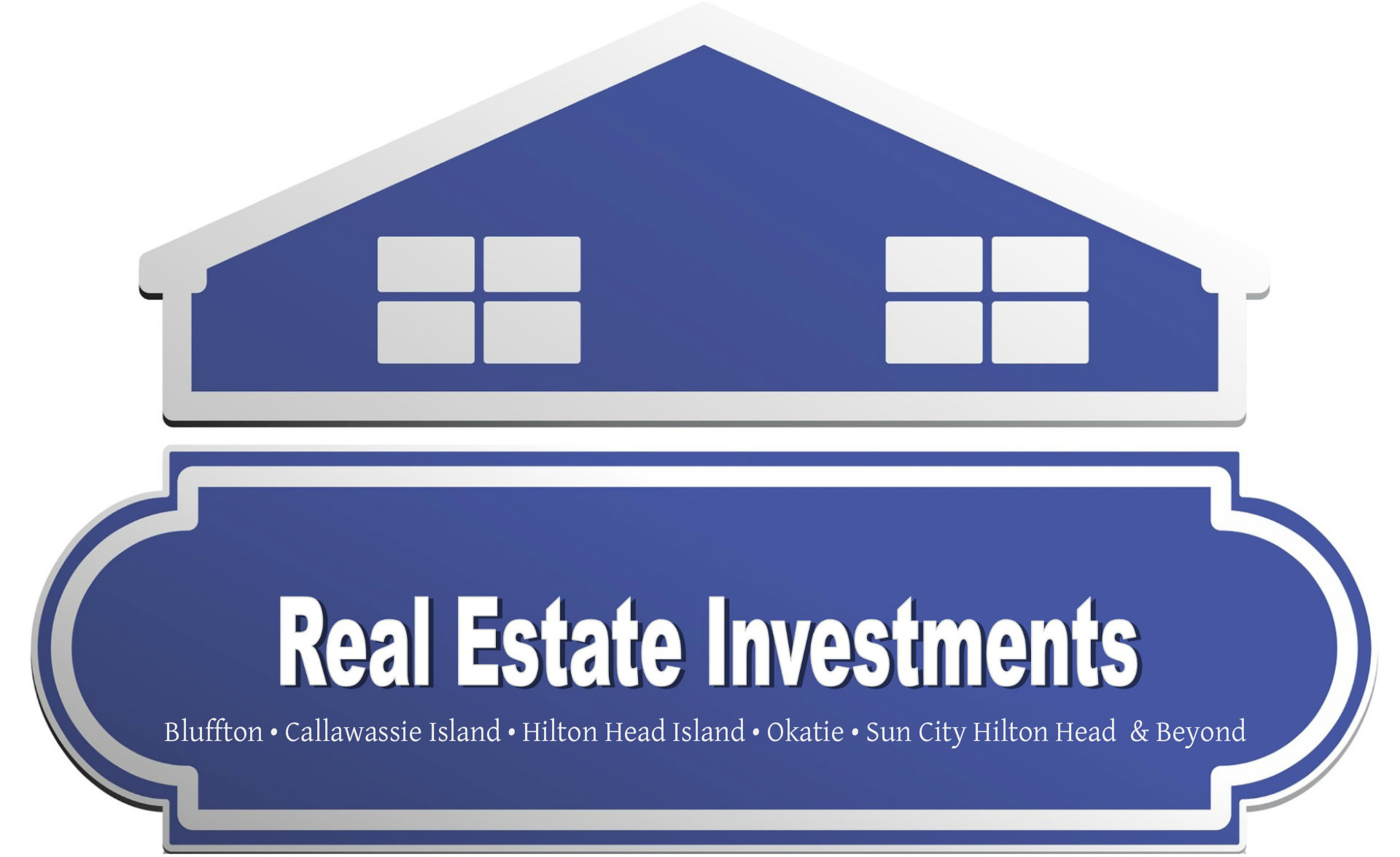 Real estate investors contact Steve Wallace Real Estate to invest in Greater Bluffton South Carolina homes for sale and Bluffton SC real estate properties. Many properties in Bluffton and the surrounding areas make great real estate investments. Whether you're new at investing in real estate or an experienced investor, Realtor Steve Wallace looks forward to assisting you.
Visit Steve Wallace Real Estate online to explore options in Greater Bluffton SC single-family homes, new homes under construction, townhouses, condominiums or condos which we call villas and lots or land for sale. When available, you'll also find foreclosures, short sales and homes in need of rehabilitation or restoration. Discover real estate rehabs and diverse mix of properties. Peruse Steve Wallace's real estate site online to discover the most comprehensive collection of residential real estate listings in all Greater Bluffton areas. These top areas of the South Carolina Lowcountry include Bluffton, Hilton Head Island, Okatie, Sun City Hilton Head and areas beyond.
As an award-winning Buyer's Agent, Seller's Agent, Realtor® in Bluffton and Weichert Associate with Weichert Realtors® Coastal Properties, Realtor Steve Wallace has a staff of professionals ready to assist our real estate clients. We also have a sister company or in-house property management company ready to help you manage your local investment property and get it rented to qualified tenants. The company can assist you with rental homes, houses, townhouses and condos or condominiums which we call villas.
Enjoy a free Greater Bluffton SC real estate consultation with Realtor® Steve Wallace in one of his local offices or on the phone. Steve looks forward to hearing from you and helping you explore opportunities in South Carolina rea estate. He'll also mention the importance of reviewing local property owner's association fees and regime fees which can cut into investors' profits. Speak with Steve to explore your options in Greater Bluffton SC investment properties and read the testimonial letter from one of our recent investor clients.
"If you're considering purchasing rental properties in Bluffton, Steve Wallace is your guy. He understands what a real estate investor looks for in a property. He found and helped me purchase two townhomes in a beautiful, safe community with solid rent to purchase price ratios. I'm from out of town, so before I arrived Steve emailed me a bunch of information about the area, including video recordings of him driving through the condo complexes I expressed interest in. He also checked on HOA fees and looked up comparable rents, which helped me eliminate some options and focus on the properties with the most potential. I'm definitely looking forward to working with Steve on future rental property purchase. And as a bonus, Coastal Rentals is in the same office and can manage your properties!"
So, whether you're an experienced real estate investor or just getting started, visit Steve Wallace Real Estate online often to search investment properties for sale. Savvy real estate investors invest in Greater Bluffton SC homes and real estate properties. On your journey, to your next investment property, make your first move a call, to Steve Wallace, Realtor®. Don't delay, act today!
Steve Wallace, Award-Winning Realtor® in Bluffton
Short Sales and Foreclosure Resource (SFR®)
Greater Bluffton SC Real Estate Buyer's Agent
Accredited Buyer's Representative (ABR®)
Assisting Real Estate Investors with the Purchase of Investment Properties
Steve Wallace Real Estate Listings & Home Sales
Weichert Realtors Coastal Properties
Greater Bluffton South Carolina, USA
SteveSellsHomes@Outlook.com
1-843-540-4282