Your home can sell within days with the help of an experienced veteran real estate agent like Steve Wallace. He's helped countless people sell their homes in the Greater Bluffton area of SC's Lowcountry. Steve has worked out a system of his own for selling homes fast and often at a listing price higher than expected. Your home is most likely the biggest investment in your portfolio, so you don't want to go it alone as a FSBO or entrust the sale of your home to an inexperienced real estate agent. Steve is attentive to his clients' wants and needs. He is always accessible and informative during every stage of the process. Plus, Realtor® Steve Wallace and Weichert, Realtors® Coastal Properties will create a custom marketing plan for your Greater Bluffton home or real estate property.
Services
Honest advice from a long-time veteran real estate agent.
Highly familiar with the local market of Bluffton and Hilton Head. Insider knowledge available 24/7.
Custom tour to promote your home listing on Realtor.com, Zillow, and other sites. We use professional photography for our home listings.
Virtual tour with MLS listing.
Website page dedicated to your home's listing.
Consistent marketing of your home via social media channels.
Steve will offer you constructive feedback after each showing and open house.
Proven negotiation expertise and pricing strategy to make sure you receive top dollar for your home.
Frequent updates about the progress of your home's sale and the real estate market.
Find and examine comparable sales of recently sold homes.
Analyze market conditions.
Assist with determining offering incentives.
Estimating net proceeds.
Deciding on a listing price.
Custom marketing plan for your home and/or real estate property.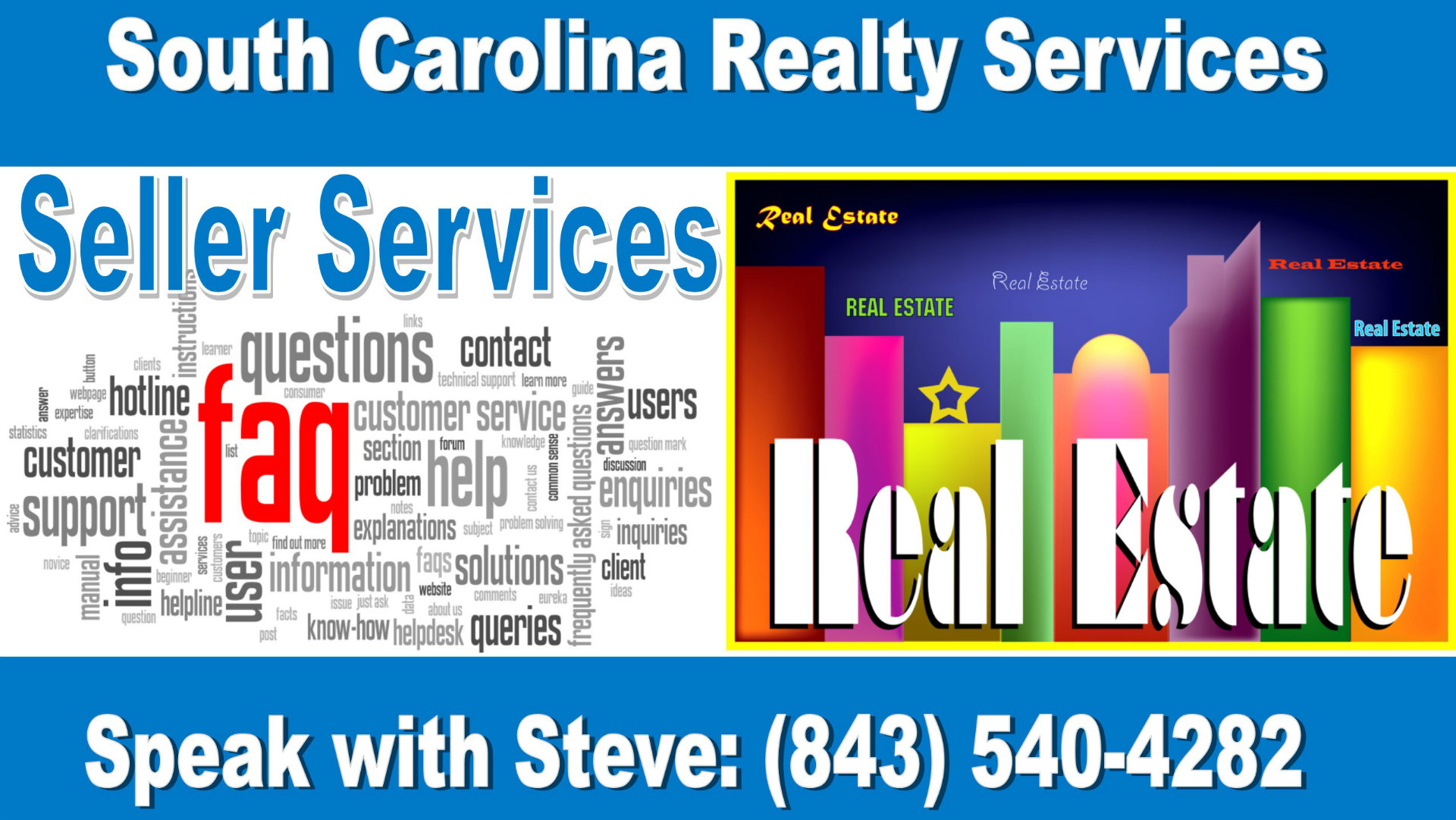 Strategy
Steve analyzes the local housing market and works with you to decide on a strategic listing price and a plan of action.
Preparation
We make sure that your property stands out from the other listings on MLS by providing expert real estate photography and staging. We suggest the use of local professional stagers and photographers, when needed, who have helped sell many homes quickly. Homes using high quality photography sold 32 percent faster according to PR Newswire. MarketLeader.com reports that homes with professionally photographed listings sell for up to $19,000 more.
Promote
Steve Wallace has several sites dedicated to getting the word out about your home listing on social media. He also uses offline marketing to attract buyers. Steve has spent many years in the real estate field and he knows what catches a potential buyer's eye, and he knows how to communicate that to buyers. Your home will not go unnoticed with Steve's marketing expertise.
Negotiation
Steve has many years of experience as an expert negotiator. His negotiation skills have made him a popular real estate agent among sellers, and home buyers, in the Greater Bluffton area. Sellers can feel at ease knowing that Steve always has their best interests in mind. He will fight to land you the highest price for your home, and he will meticulously manage the closing process.
Perform a walk-through of your home
Steve will do a walk-through of your home and make notes of items that may need repair or replacement. This is an important step in preparing your home for sale where prospective buyers and home inspectors will be on the lookout for flaws.
You'll want to consider the following:
Does your home need a fresh coat of paint? Is it an uncommon color choice that may turn off prospective buyers?
Is the roof and gutters in good condition?
Is the lawn freshly cut? Hedges trimmed?
Are toys, pet items, and bikes put away?
Are the windows in good condition?
Are sealants in good condition? This would apply to the tub, windows, shower, and sink.
Do the lights work? Make sure there is enough lighting in each room. No one wants to move into a house with dark rooms. Plus, it makes prospective buyers wonder if you're hiding flaws.
Are the carpets and area rugs clean?
Do the appliances work properly?
Does the plumbing and electricity work?
Are interior walls freshly painted? If not, do they need it?
Staging Your Home
Most homes need a little touching up in order to catch a buyer's eye. Even the neatest of homes can fail in design. Steve can offer you advice about how to stage your home or recommend a professional staging team that his office uses. Making a positive first impression among potential buyers is crucial in selling your home quickly and at a decent sales price. Steve knows from years of experience what makes buyers fall in love with homes. The purpose of staging is to help the buyer visualize the home as theirs. It's been proven many times that a professionally staged home can net you a higher sales price. Some of the simplest first stages of staging are sometimes the most important. Decluttering, depersonalizing and making a home spic n' span clean can make a world of difference.
Professional Photography
Steve knows that the quality of listing photographs can mean so much in catching the buyer's eye as they peruse the online listings. Homes listed without professional photography are often overlooked or ignored. Steve Wallace uses only the best real estate photographers in the Bluffton area.
Pricing Strategy
Steve has a lot of experience in pricing strategy. He can help you decide on an appropriate listing sale price that will both appeal to buyers and will benefit you financially.
This is often where sellers go wrong. They anticipate selling their home for far too high a price. Relying on the computer algorithms of Zillow to evaluate your home's worth is like placing a tail on a "pin the tail on the donkey" game. Zillow estimates are notorious for giving erroneous home estimates. Steve knows this and relies on his vast knowledge of the local real estate market and comparable home prices. Listing a home at a competitive price will help your home attract potential buyers whereas a bloated price will lead to longer time on the market and perhaps a lower net gain in the end. Steve Wallace knows the mistakes that sellers make on pricing, so he can help you avoid those mistakes and use his proven pricing strategy to help your home sell quickly at a decent listing price that benefits you.
Comparable Market Analysis
This goes hand in hand with pricing strategy. Steve will provide you with a CMA (comparable market analysis) which is a review of comparable homes nearby that are on the market, pending, or sold. The CMA gives you an idea of what buyers are willing to pay for homes like yours in the local market. This allows you and Steve to set a competitive price as discussed above in the pricing strategy section.
Marketing Your Home
Hiring a real estate agent with market savvy is essential in getting your home noticed by potential buyers. Getting buyers in the front door is a huge step in selling your home. In order to do this, marketing techniques are a must. Steve Wallace is a veteran realtor with decades of marketing expertise. Marketing your home involves: installing "for sale" signs (in neighborhoods where covenants allow), delivering flyers, setting up lockbox, placing your home on the MLS, scheduling open houses, and broadcasting your listing via social media. Steve has a lot of connections with other agents, so he can use word of mouth marketing to let others know about your home, too.
Closing the Deal
Once you receive an offer and with your permission, Steve Wallace will send out messages to other agents and prospective buyers who showed an interest in the home. They will be notified of a potential buy so they can get one last chance to make an offer before the home sells. This could help you get a higher price. Steve will review each offer and negotiate the terms. Steve can guide you through all the legal documentation and review the contract of sale with you line by line to ensure that you're comfortable with the deal. In the end, Steve can attend the closing meeting with you to ensure that you have all of your requirements met in the sale of your home.
Quick Sale Action Plan
If you need to sell your home quickly, Steve Wallace can conduct a market analysis for you and create an action plan to sell your home as soon as possible.
With years of experience, Steve Wallace knows the challenges and unique subtleties of the Greater Bluffton and Hilton Head housing market. With a proven track record for sales, Steve can assist you every step of the way through the sales process. He has an extensive network, technical tools, resources, and marketing strategies to help you sell your home.
Steve's program for sellers is a comprehensive, multifaceted approach to selling Greater Bluffton and Hilton Head real estate property using traditional methods as well as the latest and most effective tools. From setting an initial listing price to attracting South Carolina home buyers to negotiating an agreement, it's much more involved than merely planting a For Sale sign on your lawn in our local communities where covenants allow. Whether you're a first-time seller or you have plenty of experience selling real estate, you're bound to have questions about selling your home. Schedule a time to meet with your local Weichert Associate, Steve Wallace. Steve provides a free consultation to home sellers.
Please call Steve Wallace at 843-540-4282 to set up a no obligation consultation about your home's potential worth and the steps for selling it on the local market.